Spartans contribute to Art Walk downtown
After two years of hard work in advance IB art classes, three of the students presented their final portfolios to family, friends and the community at The Bean Plant Studio downtown, as a final step
towards receiving their IB diploma/art credits.
Their showcase was a part of the District 6 and Friends Arts Walk that took place across Greeley
last Friday evening. Grace Chahal, Allison Dunn and Katie Junker all had a variety of themes, which showcased each of their unique art styles.
Dunn displayed her style of "femininity," through several paintings, a collage series and even an earring series. "We had to pick a theme or connecting strand for all our art and mine is femininity within the human form. It all relates to feminism and strong emotions," elaborated Dunn.
Junker also explained that, "I showcased sculptures all with the main theme of emotion."
For Chahal it was a bit more difficult deciding on one theme since she has tried so many different art forms throughout the classes. Her exhibition included paintings and sculptures made from both plaster and clay. "Countless all-nighters have gone into this. I've estimated that at least 50 hours outside of class this year has been put in. I'm just really excited to finally be done with the process and show it off to the public," stated Chahal.
After all the hours of hard work, the three girls were extremely pleased with their accomplishments and were happy to get to share a little bit of their work with the public.
The three IB students joined an array of other Spartans who also showed off work throughout downtown Greeley. Schools from multiple age levels across Greeley had displays at art galleries downtown. Many pieces of Spartan artwork were also shown at the Union Colony Civic Center.
About the Writer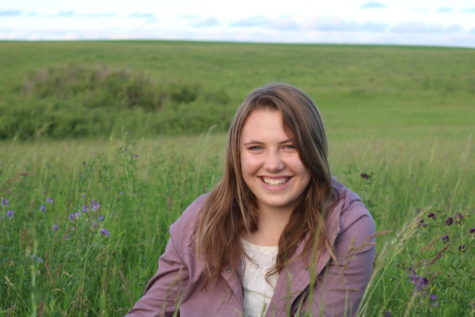 Kathryn Broderius, Managing Editor
Kathryn Broderius is a senior at Greeley West High School. She enjoys being involved in school
activities and clubs, including FCA, FFA, NHS and STUCO....