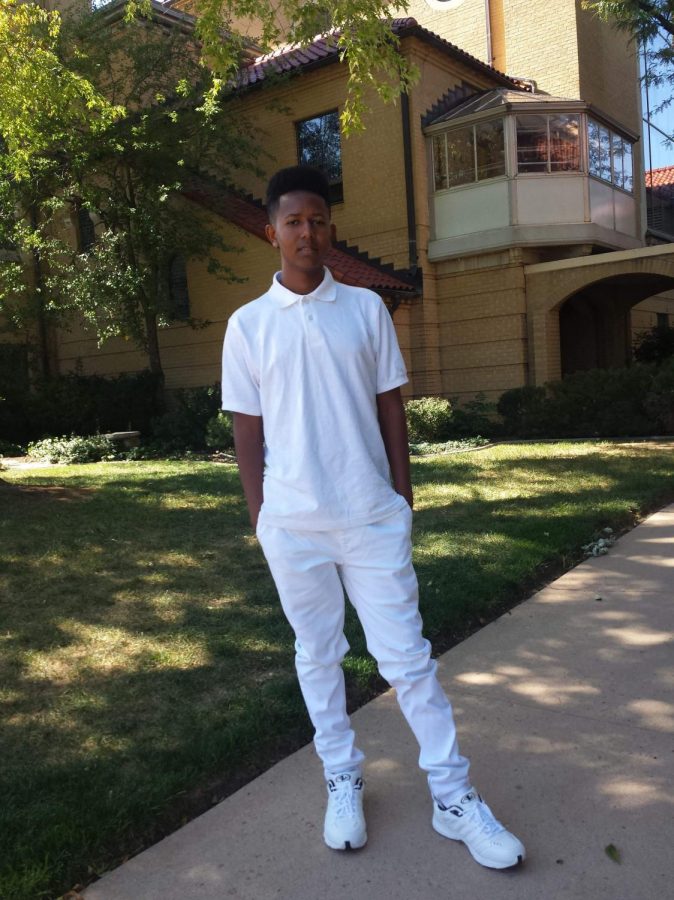 Yonas Kahase
I am a senior a Greeley West High School and this year was my first and last year here.  It feels like the year is already over because I already miss my teachers.  Even though I haven't seen them in person for what seems like the entire year, they have been doing good for me and trying to help me get everything done.
The most important group to thank for my successful senior year at West is the great Gear Up team in the Futures Center.  I am one of the lucky seniors who got help with everything from them.  They reached out and invested in me, helping me with college applications, scholarships, and reminding me that I was going to make it.  They were best at making sure I didn't wait until the due date to do things since it took me a little longer to do it.  I am lucky to finish this year with those people who took care of me throughout the year, even online.
I have personally hated online school.  Since the coronavirus took away the end of our senior year, I have missed the relationships with my teachers and talking to them.  It was always a highlight to talk to them and my friends in person.  Now I spend my time watching siblings, working on College Algebra homework with a broken calculator, and helping my parents with work.  I look forward to that relaxing feeling seniors get at the end, but that has not happened yet.  For me, school was a connection to others and I miss that.
This chapter of my learning is ending and it is not what I thought it would be.  I meet with my classes and three siblings meet with me from the same room.  I am not able to play sports because of coronavirus and I miss my friends on the soccer fields.  I hate sitting at home 24-7 and I hope that my future learning is back in person in college.
I honestly have no idea what will happen in my first year of college.  But it's still good to be a senior in this moment, even with the virus still spreading.  There is plenty to keep me busy as I prepare to go to college, where even online schools happen there.
2020 has been rough year and what makes it rough is that I don't get to say goodbye to my teachers.  This will have to do.  So goodbye from quarantine.  Thanks for helping me graduate on time, even in this time.