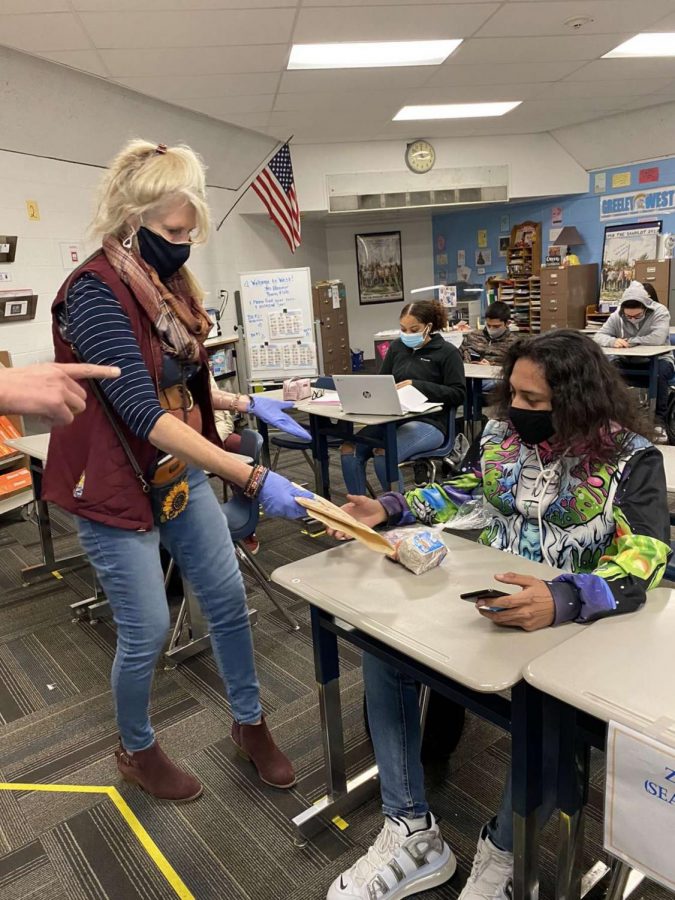 Isabella Martinez
As Greeley Schools rolled out its plan for keeping students safe and happy during the 2020-21 school year, part of the plan included lunch policies. Specifically at Greeley West, students were required to stay on campus and in their second period classroom for lunch, able to either pack a lunch from home or order one via a new online ordering system.
In the first few weeks of this new policy, many students were not able to eat during the lunch time, as they either failed to order their lunch in time or did not bring one from home. As it turned out, the lack of orders may not have been solely due to the ordering system itself. Students expressed a variety of concerns about the lunch process.
Senior Javon Aragon stated, "As nice as it is that lunch is free for everyone now, it's just not enough."
Aragon is a football player and takes many high-level courses. "When I go to practice in the afternoons, if I had the school lunch I feel tired and out of fuel," Aragon said.  
Other athletes have expressed similar troubles, claiming there just aren't enough calories in that little plastic bag. Another issue accompanying school lunch this year is bringing it from home. Even though there has been concern over size and quality of food arriving from the kitchen, packing it is also a hassle. 
"I pack lunchables every day. They probably aren't very good for me, but they come in a box and take virtually no time to pack in the morning," said senior Ashlynn Estal.
 One of Estal's peers, senior Hannah Beresford said, "I have a lot of dietary restrictions, so I can't eat most of what they serve. But bringing it from home means either staying up 10 minutes later or getting up earlier, something I'm not fond of as an IB student."
Greeley West math teacher Mr. Brandon Torrez shared similar concerns. "There is this stigma that's been created around school lunch – especially free lunch. It's like 'this food isn't as good as what people are bringing from home so I don't want to be embarrassed by eating it,'" Torrez explained. 
"Another issue I see is students feeling like they can't complain about a free lunch, because 'it's free so what right do I have to complain?'" Torrez added.
Torrez also thinks the prepackaged cold meals that were served for the first three weeks were held to a lower standard than they may normally be without the issue of the virus. "I've had students with frozen meat in their sandwich, or some other odd thing that comes in that plastic bag, and it just seems like we can do better. A warm meal, especially now that it's getting colder, is that too much to ask for?" Torrez asked.
Torrez's concerns are being actively corrected, according to Ms. Danielle Bock, head of District 6 Nutrition Services.  "We had to prioritize safety foremost at the beginning of this year, so we knew we couldn't start with made-from-scratch meals," Bock explained.  "We first had to tackle the challenge of feeding 20,000 kids directly in the classroom, and once we had mastered that, we could turn our efforts back to keeping up our usual standards of cooking."
Nutrition services isn't out of the woods yet.  "We are still facing supply chain issues, but we are making good progress toward sourcing everything back to our central kitchen," Bock said.
When asked about the concerns regarding the amount and quality of served food, Bock said, "I have definitely heard from teachers, students, parents, and even the superintendent that the amount of food being served to students has been inadequate. I was well aware of this before I heard from them," Bock said.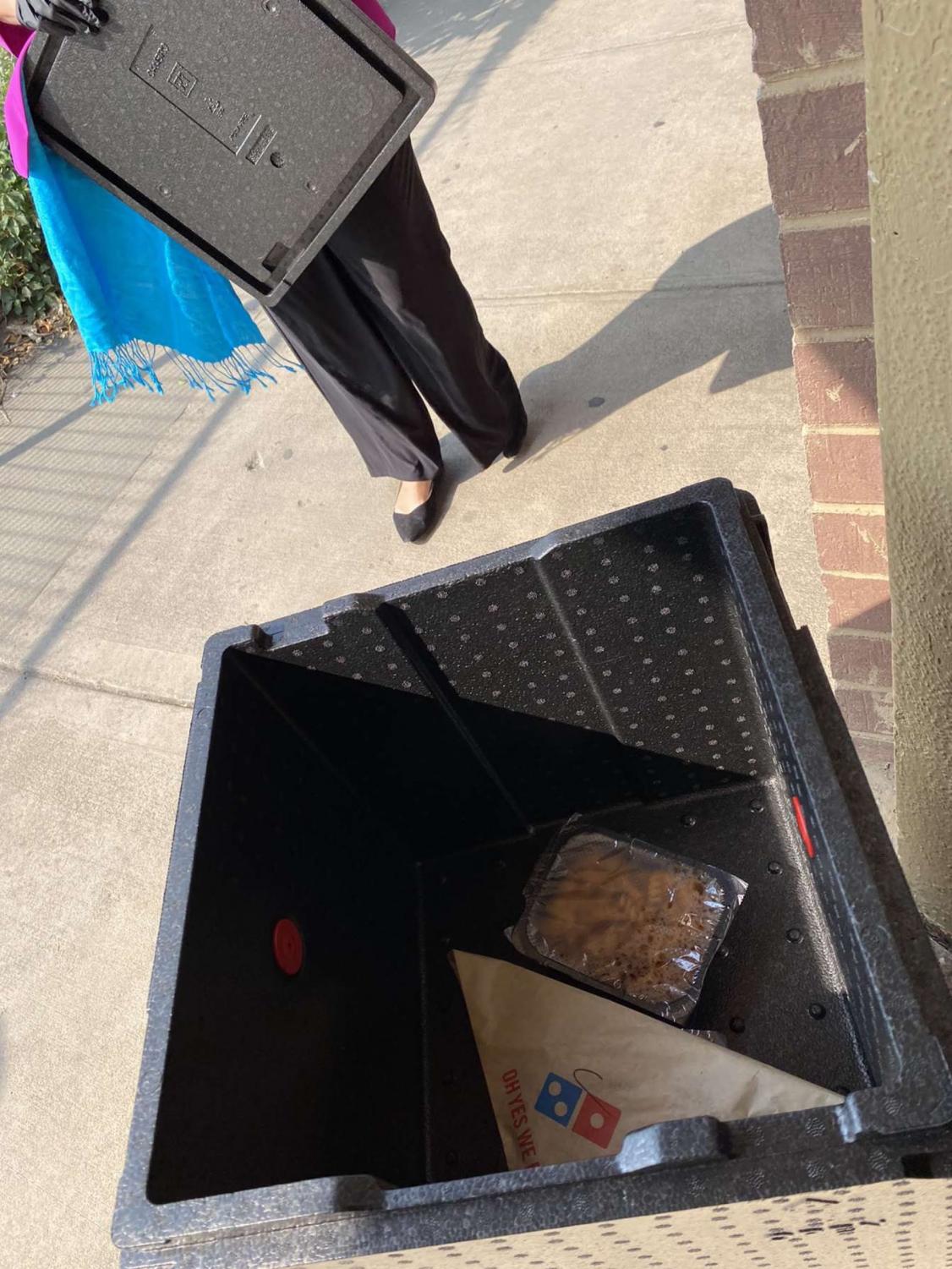 Yet adding food to the bag right now is not an option for Nutrition Services.  "Unfortunately, we suffer from significant limitations when packing food into insulated totes and providing each classroom with the amount of food necessary to serve any student," Bock continued.  "Layer on top of that the fact that the USDA restricts the number of calories that we are allowed to provide every student. Previously we faced that challenge by utilizing salad bars in our cafeterias."
Finally, Bock addressed the issue of cold-only meals by saying, "Although we started off the school year with three consecutive weeks of only cold choices we have been offering hot food at every school for more than three weeks and now with scratch production, we are offering at least one hot option every day. Just yesterday we were working on our November menus to bring back some favorites like chili and cinnamon rolls as well as our holiday feast this year…"
So, as students and teachers alike are seeing the effects of the virus on something as simple as daily lunch, the team on the other end is working tirelessly to actively solve these problems, and ultimately create the best lunch they can despite their restrictions. District 6 has won awards in many previous years for their school lunch program, so their goal is to get the program back to that level despite current affairs.