Orchestra teacher completes first marathon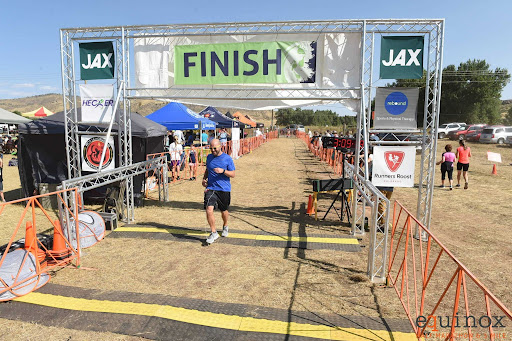 Last weekend, orchestra director and music teacher Mr. Tom Nugent ran in the Fall Equinox Marathon and received many accolades and recognition from staff and faculty at West for all of the work and effort he put into preparing for the event. 
Nugent has made his mark here at West through incredible work with orchestral direction and music education, but that most definitely not his only talent. This marathon was just one more feather that was added into his cap. Nugent's progress and success was not necessarily planned. 
"I never really saw myself as a runner or a marathoner. I really started running quite a bit during the pandemic with one mile. One mile turned into two, two turned into three and pretty soon I was doing a half marathon," said Nugent.
Not only is Nugent busy with teaching, but he also has many obstacles and priorities to balance at home. It almost makes you wonder how he was able to work around such a rigorous schedule.
 Nugent said, "Early mornings have typically been my time to exercise. If I can get a good workout before school starts, or wake my kids up, I feel like I am already in motion and ready for what the day brings."
The pursuit of fitness is essential in order to create a healthy lifestyle and balance. After such a wonderful accomplishment Nugent is going to continue to work towards even more progress in the world of health and fitness. Nugent said, "I am going to take the fall and spend some time cycling in the beautiful weather. I am looking into some triathlons for next year and maybe some other running events."