West football team readies for biggest game of season
The Greeley West student body turned out in droves when the fifth-ranked Spartans demolished Greeley Central in its rivalry game.  The student body supported the Spartans in their blowout homecoming win over Longmont, despite cold rainy weather.
Now, the Spartan faithful will want to show up for the biggest game of the 2018 season – a Class 4A Northern Conference battle with No. 4 Broomfield on Thursday night at District 6 Stadium.  Kickoff is set for 6:30 p.m.
"This is a big game," Spartan senior running back Derek West said.  "Winning puts us (in positon to be) conference champions and a spot in the playoffs.  We'll also bump our RPI up a lot."
Both teams are 6-1 overall.  Both teams are 2-0 in league, and both teams haven't played many close games in the past weeks.  West has scored at least 40 points in three straight and the Eagles have won five straight and have outscored their opponents by over 100 points in that time.
Broomfield's strength starts on defense, but they'll have to shut down an offense that is multi-talented.  West leads the Spartans in rushing with 651 yards, but he is joined in the backfield with senior DJ Starks who has rushed for 486 yards.   Both players average 12 yards per carry, which goes to show the big-play potential of the offense.
West, who also plays some defense for the Spartans, feels like they haven't divulged all their offense has to offer yet, either.  "We have a lot of key players that they should have to worry about," West said.  "So that gives us an open playbook with a lot of options to go to."
Should the Spartans win Thursday night, they'll be set up for the remainder of the season with games against 2-5 Windsor and Mountain View remaining.
About the Contributors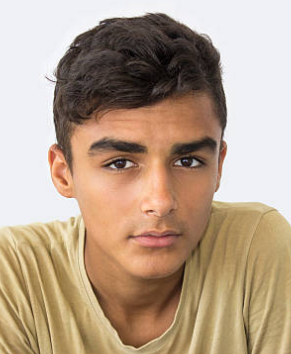 Osborne Earl Smith, Staff Writer
Osborne's passion is picking up the slack for others, and he does this nearly every day in group work and for the newspaper.  He supports all students...
Evelin Chanchavac, Staff Writer
Evelin Chanchavac is a senior at Greeley West High School. She is involved in Student Council, Dream Team, AVID, and LULAC. When she's not busy at school...