Suntych siblings share DECA Districts experience
Hang on for a minute...we're trying to find some more stories you might like.
Bohden and Maliya Suntych are just two of more than a dozen Greeley West DECA students who are competing at Districts at UNC on Friday.  However, don't anticipate there being a sibling rivalry in regards to who performs better.
Bohden, a freshman, gives his sister all of the credit for getting into DECA in the first place and values the opportunity he has to be in an organization with her.  In fact, he probably would not have joined at all had it not been for her membership in DECA prior to his arrival at West.  "I'm not in any business classes, but it seemed like a cool club," Bohden said.  "Having my sister there is helpful.
Bohden will compete in Principles of Finance.  The competition comes in two parts.  First came a pencil/paper test that was taken at school.  On Friday, Bohden will be given a business scenario and will have to convince an adult his solution is best, particularly in regards to money management.  "It won't necessarily even be about finance," Bohden said.  "It could be about something like a customer complaint."
While this is Bohden's first year competing, Maliya, a junior, is finding herself competing for the third time this year.  Last year, Maliya fell just short of qualifying for state, missing by a place. "Last year, I was close, so I'm really just hoping that you get better each year," Maliya said.
Maliya is part of a team competing in Business and Law Ethics.  Their scenario will involve staying within the contexts of the business law on moral issues companies face in regards to their products.  Maliya said having kid brother around has been a fun experience.  "I mean – he's my brother," Maliya said. "It's not like it's that (unusual) to have him around."
The age difference hasn't impacted the siblings.  Bohden said he feels at home in DECA.  "A lot of the people who are in DECA and are competing are my sister's friends, so they're people I know," Bohden said. "There are people from cross country, my math class… they're just a lot of people I know."
Should the Suntychs or their peers win at the District competition, there will be competitions at the State and National level next semester.  State will be in February in Colorado Springs.
Students competing at DECA Districts on Friday
Anthony Ulaszek – Hospitality Services Team Event –Team 1
Antonio Graham – Entrepreneurship Team Decision Series—Team 1
Sage Purdy – Entrepreneurship Team Decision Series—Team 1
Colin McKee – Hospitality Services Team Event– Team 1
Megan Starkey – Business Law and Ethics Team 1–Social Media Director
Wyatt Sands – Professional Selling
Maliya Suntych – Business Law and Ethics– Team 1-Secretary
Karla Ibarra Ruiz- Business Law and Ethics –Team 2—Vice President
Ashley Cullen – Business Law and Ethics –Team 2
Ryan Wethington – Entrepreneurship —President
Simon Tesfaseiassie – Quick Serve Restaurant Management Series Event
Ilijah Pearson – Entrepreneurship–Fund Raising Chairperson
Allison Rath – Principles Of Marketing
Nolan Hydock – Accounting Applications
Raymond Blain Cullen – Principles of Finance
Bohden Suntych – Principles of Finance
Aimee Jimenez – Principles of Business Management and Administration

About the Writer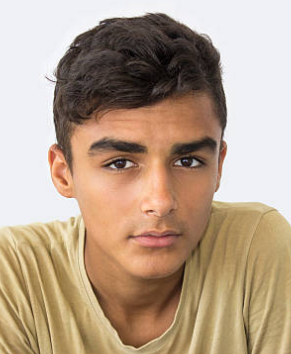 Osborne Earl Smith, Staff Writer
Osborne's passion is picking up the slack for others, and he does this nearly every day in group work and for the newspaper.  He supports all students...