Girls basketball team off to best start in over a decade
Hang on for a minute...we're trying to find some more stories you might like.
The Greeley West girls basketball team beat Thornton on Tuesday night, 53-36, as part of the Centaurus Warrior Classic.  The win was the Spartans' third straight to start the season, which is good for their best start in over a decade.
In fact, the Spartans have not had a winning record through three games since the 2007-08 squad started the season 2-1.  That team, coached by Mr. Tory Hanson, finished 19-6 at the 4A level and played two games in the state tournament.
The young West team – there is only one senior on the roster – will not look that far ahead.  Coach Jen Gudahl has them taking a game-by-game approach, working to get better each day in practice.  This philosophy is paying off in the early going, where the Spartans have beat Northridge, Mountain View, and now Thornton.
"I think we can make it to the playoffs," guard Juanita Aragon said. "But it's going to be hard.  We need to keep working hard in practice and take one game at a time, realizing it's just one game.  We have to be 100 percent (committed)."
Aragon has been a big part of the early-season success for the Spartans.  She is averaging over 16 points per game and is a big piece of a much-improved Spartans defense.  Aragon said the offense is at its best when they are patient. "We're moving the ball around a lot," Aragon said.   "We are looking to pass and get open shots, not rushing."
Defensively, the Spartans are hitting the boards and being aggressive, despite a lack of size.  They're also working had to stay out of foul trouble.  "It's about moving your feet, staying ahead of the ball," Aragon said. "We're not looking for the steal and reaching; we're letting the steal come to us."
The biggest factor that Aragon sees is motivation from previous seasons' win-loss records.  "We're too competitive to accept losing," Aragon said. "It's hard to lose, so we're going out there to be our best each night."
About the Writer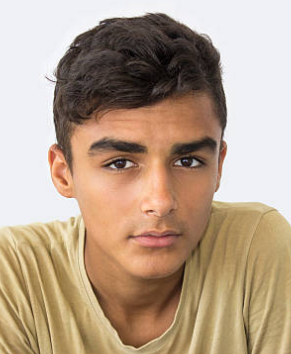 Osborne Earl Smith, Staff Writer
Osborne's passion is picking up the slack for others, and he does this nearly every day in group work and for the newspaper.  He supports all students...