Playing to a new beat: young marching band preps for season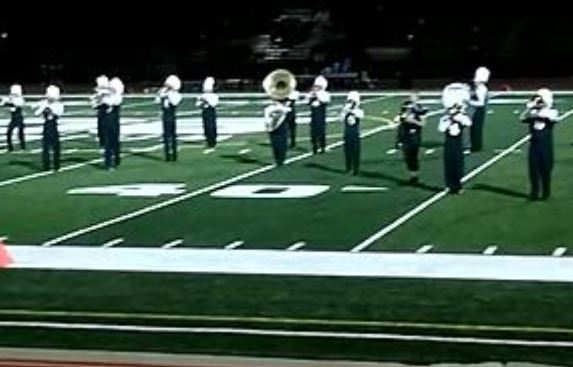 Greeley West sophomore Jazable Breazeale comes into marching band for the first time facing challenges and difficulties like she never has in band.
West's advanced band program plans to put on a show this year featuring the music of Elvis Presley. This brings challenges to the band as they are a young group filled with many underclassmen and only a few seniors.This lack of seniors puts pressure on the juniors of the band as well as sophomores.
When Breazeale was asked about the difference with this advanced band compared to the period four band she took her freshman year, she responded, "The music is definitely more challenging compared to the warm-ups we played last year." 
Breazeale is a flute player in the marching band with four years of playing experience. Breazeale noticed that there are some major differences between sitting and playing music as opposed to marching. "It is different and more difficult as you have to challenge yourself to be moving with the music," Breazeale said. 
The band will compete in a competition at District 6 Stadium this year with plans of receiving another superior rating. This is one of the biggest challenges facing the West band as last year's group was comprised of nearly 30 seniors.  This year's band has just three. As a result, the band's sophomores and juniors will need to step up and fill the shoes of those who left.
Breazeale described what this year brings for her in terms of band. She stated, "The marching excites me, but it will be difficult through all the Saturday and Tuesday rehearsals where we detail everything to the finest point."
With all the expectations and change of leadership, the West band is in for an adventurous and challenging year. With the help of Breazeale as well as other band members, the band can continue the ways of old.