Fly-fishing casts different line on writing during IB Retreat
Hang on for a minute...we're trying to find some more stories you might like.
On Monday, International Baccalaureate Diploma Program candidates were excused from class for their yearly IB Retreat. This year, the retreat was held at the Poudre Learning Center and included sessions as diverse as learning how to fly-fish to a writing workshop as students continue to work on their Extended Essays. 
The juniors, who were new to fly-fishing, spent time with IB coordinator Ms. Marie Beach to learn the basics of how to fly fish. Meanwhile, the seniors that had fly-fished last year went with Mr. Travis Krause to start fishing right away. Krause said that their main focus was connecting fishing to writing. 
"Each sentence is a cast, and you want to string them together. Really, what we're doing is trying to uncover something new or hidden," Krause explained.
Krause and Beach's main goal during the IB retreat was to find a way to make writing hard essays, like the extended essay, fun and easier for students new to the experience. 
Senior Adamary Ortiz reminisced on the experience, saying, "The fishing was fun, but I didn't know it could be used as a metaphor for something we have to do."
Krause explained further: "Finding the fish's location is like finding your sources. You figure out where the fish is, and figure out which fly you want to use. Which fly you choose is like choosing the correct sources for your essay. Finally, we present our sources like we cast a line: all put together and working well."
Senior Victoria Alvarado-Rocha recalled when fellow senior Emily Vega was fishing. "Emily almost caught a fish but got scared and didn't pull the rod in time!" Alvarado-Rocha said.
After everyone had finished fishing, the seniors and juniors were brought back together to work on their respective Extended Essays.  They also spent time gathering information on colleges and the IB program itself
.
About the Contributors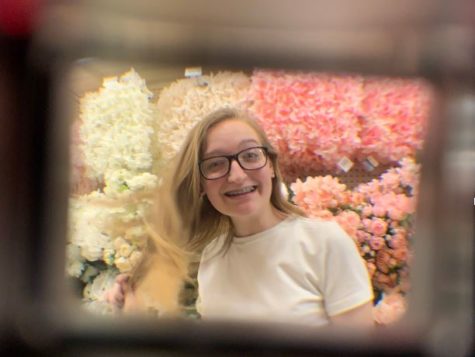 Ava Stephens, Managing Editor
Ava Stephens is a senior who is currently trying to not have a breakdown while juggling four AP classes and an IB class. She has a hamster named Cheese...
Jorge Vazquez, Staff Writer
Jorge Vazquez is a senior at Greeley West and is hoping to join law enforcement after graduation.  He loves his little cousin and finds time to spend...