West junior will compete in London for best guitarist crown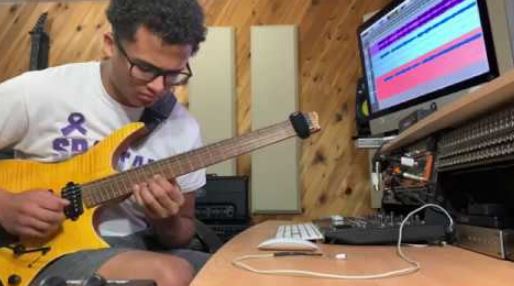 Greeley West junior guitarist Liam Garcia has set his sights on the Berklee College of Music in Boston as he heads to the exclusive Young Guitarist of the Year contest in London next month.  
Garcia participated in a contest for the best young guitarist of this year through an audition process with the high hopes of making it to the contest in London. On August 13, he received word that he was one of three guitarists from around the world who were selected to participate in the event on Saturday, September 21. 
Over the summer through scholarship opportunity, Garcia attended Berklee to enhance his musical skills even further. Garcia spent over a month away from Greeley. "The camp was five weeks long and I got to play in various all star groups and play other small concerts around Boston," Garcia explained. 
Garcia spoke about how he wants to attend Berklee and how it will affect his future as well. "I will participate in the summer scholarship camp again next summer and apply for the scholarship that lasts four years at Berkelee," Garcia said. 
The contest will be at the Business Design Centre in London. With this  contest rapidly approaching, Garcia is getting all the practice and extra work he can after school.  In addition to his personal work, Garcia plays with the jazz band at West during zero hour, advancing both his knowledge and skill.
With all the preparation and work Garcia has put in, he is already a big deal.  When he sets out to London, he has a real possibility to be named the best young guitarist in the world.