Athletic field, track will be dedicated to Roggy family at next week's BBQ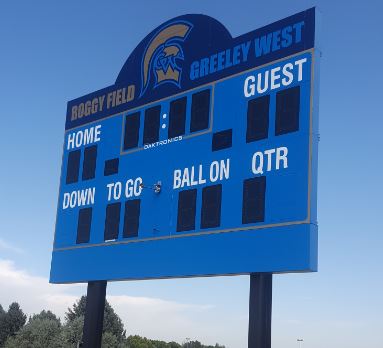 Greeley West's multi-purpose turf field and track that were built nearly two years ago will be officially named Roggy Field next Wednesday.
The name does not come as a surprise for many long time West alumni. You might even be able to say that the Roggy family has been involved with West for nearly as long as the school has been around.
West's current principal, Mr. Jeff Cranson, explained, "You got this family at Greeley West who has been here for around five decades, and three members are honored in our Hall of Fame.  That's something worth honoring."
The Roggy family has had their hats in a variety of areas concerning West including teaching, administration, and coaching.  It even became generational when the Roggys' children grew up and became alumni of West themselves.
The father of the family, Ron Roggy, was a principal at West from 1977 to 1985. This was not Ron's first time in the district either: he taught and coached at Greeley Central for years prior to his arrival at West and retired from District 6 in 1990.
However, Ron did not leave West without a legacy.  Daughter Jana (Roggy) Frieler left a lasting impact as a student-teacher, assistant principal, and principal at West until she opened her own business.
Jana's brother comes up in conversation quite often when people mention the Greeley West football program.  Mark Roggy coached for 18 years at West as the head coach, averaging seven wins per season. Cranson noted, "Mark Roggy is probably the most successful coach at West in terms of both successes and length here."
Current West football head coach, Mr. Jason Renouf, fondly remembers his time working under Mark's lead, "I loved coaching with him. He is just a very passionate, hard working person who loved his kids and his coaches. Overall he's a very genuine person," Renouf said.
The same can be said about any of the Mark's kids as well. Renouf noted, "Football is just in their blood. All of them were amazing athletes."
Mark's son's Tyler and Connor were all graduates from West and were involved in numerous ways with the football program as well. Jana's son AJ Frieler was also a major contributor to West and the football program.
For the Roggy family, this well-deserved honor will be made official on September 4 at halftime of the boys' soccer game.  The dedication will coincide with a free BBQ at 4:30 p.m. for anyone who comes to the celebration.
About the Contributor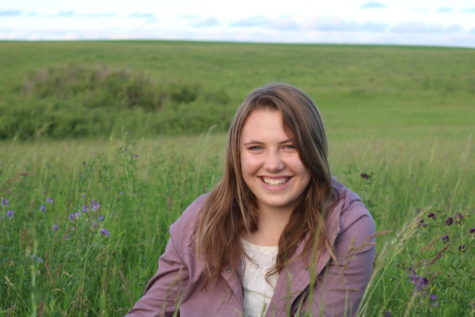 Kathryn Broderius, Managing Editor
Kathryn Broderius is a senior at Greeley West High School. She enjoys being involved in school
activities and clubs, including FCA, FFA, NHS and STUCO....