New counselor excited to work in new 'proactive' job
Hang on for a minute...we're trying to find some more stories you might like.
This school year, Greeley West welcomed a new member to the Spartan counseling family. Ms. Sara Baumgartner is the new grant counselor who comes to us from Colorado State University with her master's degree in School Counseling and is a National Certified Counselor via the National Board for Certified Counselors. She is very experienced in this field of work, having a background in social work for the past seven years.
Born and raised in Greeley Colorado, Baumgartner chose to remain in Weld County since she grew up around District 6. Her mother, Ms. Renae Stringer, was also a counselor at Greeley West, which inspired Baumgartner to follow in her steps.
Baumgartner's previous work experience has all been in social work. She has worked in various systems that were reactive, meaning she would help, respond, and support people after an event happened.
Baumgartner chose for her profession to be in counseling because, "In a counseling world, I could still provide similar support and resources that I could practice in a more proactive way."
Being new to Greeley West, Baumgartner is loving the staff and students so far. she is really enjoying her work environment. In a typical day she is usually in some meetings, checking up on students, and just making herself known as a friendly face having a lot of student contact.
Baumgartner has many expectations for herself and this new school year. She says she is still wanting to, "get a good grasp of my role and my position and how I can best serve in my role. Also I want to meet the new students and staff."
About the Writer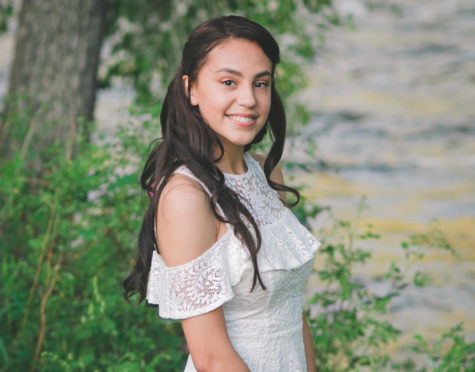 Jaydica Baeza, Staff Writer
Jaydica Baeza is a senior at Greeley West. She loves sports and has played softball, basketball, and soccer for West. She enjoys spending her free time...