'13 Reasons Why' completely wrecks previous character development in rush to next season
Hang on for a minute...we're trying to find some more stories you might like.
Warning: Spoilers for Season 3 included.
After the third season of 13 Reasons Why debuted earlier this month, it has already received a lot of criticism.
The third season shifts well-known villain Bryce Walker's character into one that receives hate towards a character that is deserving of sympathy after he is found dead and a homicide case ensues, much to the chagrin of the previous seasons.
Many characters have also undergone a dramatic change, thoroughly ignoring the character development that has happened for the past two seasons. One example is Alex Standall.  Standall was known for being the quiet, nice kid who wasn't known much for getting the girl. As soon as he is seen in season three, his persona has completely shifted to an angry, whiny kid who can't solve his own problems. Much of this persona change can be contributed from his brain injury during season two, but the writers shifted his character so much so that there is nothing left of his previous character. Standall simply doesn't seem as authentic of a character as before, seemingly being changed so dramatically to be a scapegoat for Bryce Walker's murder.
If you've seen the previous seasons, Standall was rarely angry. You would know there wasn't an inch in his body where he would be able to commit murder. Yet, the writers decided that they would sacrifice his authenticity just to bring Bryce Walker's homicide case to a close in the short time frame of 13 episodes.
This season just feels rushed in production, even though the release date has been pushed back so many times. It's understandable that the writers just want to start working on season four as soon as possible, but the finale is close to stealing first place for Worst Finale of the Year, right from underneath the forever-reigning Game of Thrones finale.
Hopefully, the dedicated fans of the 13 Reasons Why series can advocate for these wrecked characters and stand up so that the last season isn't a complete train wreck. There is still time to rewrite the fourth season and help fix the authenticity that was kamikazed if we hold the writers accountable.
About the Writer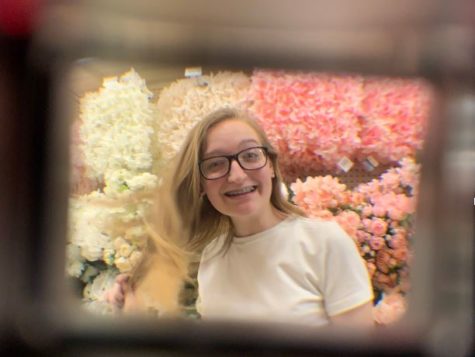 Ava Stephens, Managing Editor
Ava Stephens is a senior who is currently trying to not have a breakdown while juggling four AP classes and an IB class. She has a hamster named Cheese...