Seniors share social studies teacher's impacts in hopes of gaining Ellen's attention
Hang on for a minute...we're trying to find some more stories you might like.
For social studies teacher Mr. Stephen Paulson, an amazing experience may be on the horizon. 
In an effort to help their teacher, AVID senior students created a Facebook post that has 105 shares and counting in hopes of getting Paulson recognized from popular TV host Ellen Degeneres to help with his student debt.
Degeneres has a spot on her website where students can submit names and stories of stories of teachers who are inspiring to be recognized on her show.  In the past, she has awarded them financially.
In the Facebook posts, students share how much Paulson has done for them over the years and why he deserves to be nominated.
Senior Kimberly Ordonez shared that, "Paulson does so much for us and he doesn't want us to make the same mistake he did by having so much student debt. He is just a great teacher in general and does so much for his students." 
Senior Gwendalynn Sandoval continued, admitting,"Paulson's always been there for every one of his students and he's always supported us in any way he could, whether it be financially or emotionally. So we were wondering what way can we really try to help him out in a better way other than trying to pay off his student loan ourselves."
This opportunity may just help Paulson go back to college in hopes to work towards receiving his second Masters degree, this time in Educational Leadership. 
Paulson appreciates the nomination. "I was really appreciative of the nomination. They're a great group of kids and I love being with them everyday. I want to teach them how to avoid getting into so much debt like I did. I love that they're realistic that Ellen probably won't read their Facebook post, but tried anyway," Paulson quipped.  
Paulson hopes to teach his AVID students everything that he wanted to know when he was going through the college application process. "I'm from a family of seven and my family couldn't really help me with aid or college so I didn't know that you didn't have to accept every financial aid package that you receive. I ended up taking out a lot of loans."
About the Contributor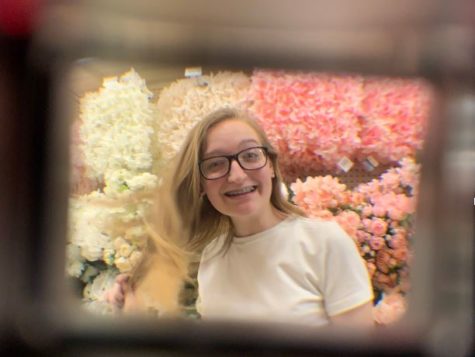 Ava Stephens, Managing Editor
Ava Stephens is a senior who is currently trying to not have a breakdown while juggling four AP classes and an IB class. She has a hamster named Cheese...