Fire, lockdown drills in first weeks of school are common place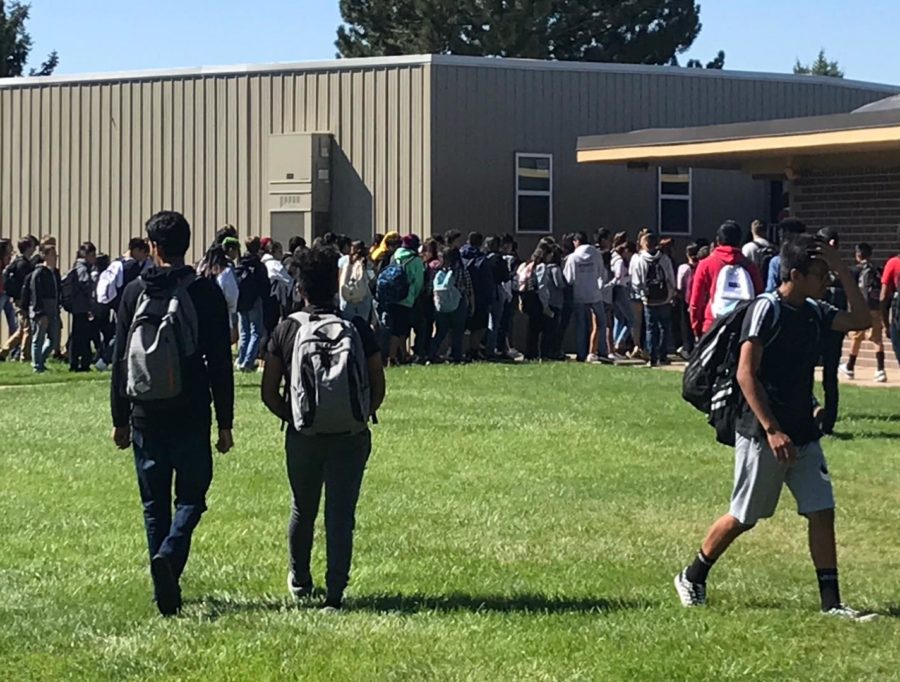 Do you feel like there have been a lot of drills to start the school year?  You're not alone. Many students have noticed that security will be more strict this year, partly a response to state laws and partly due to recent shootings throughout the country.  
In just the first two weeks of the year, Greeley West has had two fire drills and two lockdowns. Principal Jeff Cranson has been receiving some concerns from parents about the safety of students and said this is nothing to be alarmed about. "The city orders two fire drills the first two weeks of school and 10 for the entire school year.  We also have to have two lockdown per year," Cranson said. 
The school has had itstwo lockdown drills for the year – one for an inside-the-building threat and for one that is outside the building.  "I like to do those so we are prepared, and so we know what we're doing in case of an emergency instead of waiting a couple of months," Cranson explained. 
The first fire drill was an issue because a kid knocked the alarm with their backpack. 
New campus monitor Mr. Brent Decker, who came from Rock Canyon High School, has seen such security drills from two perspectives and says West's size makes it important to practice drills regularly.  "You got 1800 kids here, 2600 over there (at Rocky Canyon). This school is easier to control, but it's way too many kids for the size of the school. They need a bigger school to accommodate, to know what's going on," Decker said.  
About the Writer
Jorge Vazquez, Staff Writer
Jorge Vazquez is a senior at Greeley West and is hoping to join law enforcement after graduation.  He loves his little cousin and finds time to spend...