Future Center designed to be hub for college, career preparation
For many students, finding a safe space within the walls of Greeley West is difficult. The Future Center wants to be a space where students don't feel like they have to be there, but want to be there and create a home away from home atmosphere. 
The Future Center is designed for career and college preparation.  In one room, you can find multiple people using every resource they can to accomplish what you plan to do after high school. Gear-Up, Zero Dropouts, and Dream Team programs are all located between the main office and the vending machines in the commons.
In the Future Center, you can find school supplies  including notebooks and calculators.  It is also a resource to log onto computers, to take college field trips, to apply for internships, and to get extra help on resumes.
Both Gear- Up advisors are in the building full time to have a better relationship with students and help them guide them on the path they want to go after high school.
For the space itself, students have been encouraged to make inspirational quotes and bring art into the room. The Future Center hopes to continue growing into what has already been built. They love seeing students within the room and hope to get more students to come to them.
Dream Team adviser Ms. Edith Gonzales stated, " This is an inclusive space.  Many kids still think since they are not in these programs.  They feel like they can't visit, but ultimately this space is for everyone and everyone can stop by."
Gear-Up is focused more towards 11th and 12th graders, creating more events like FASFA nights, college trips and trips to job sites to get seniors and juniors prepared for the next chapter in their lives. Dream Team helps students from 9th to 12th hosting workshops to build connections within the school and overnight college trips.
About the Contributors
Evelin Chanchavac, Staff Writer
Evelin Chanchavac is a senior at Greeley West High School. She is involved in Student Council, Dream Team, AVID, and LULAC. When she's not busy at school...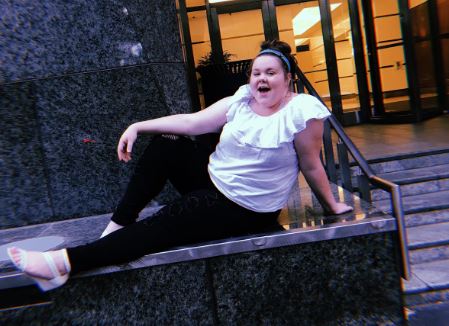 Kylie Worsham, Staff Writer
Kylie Worsham is senior at Greeley West High School who enjoys cooking, long naps in her hammock, and making memories with her friends and family. She...