Football wins big on road against George Washington
Greeley West traveled to All-City Stadium in Denver to face George Washington last Friday night. The football team  blew George Washington out in a 48-26 victory. The team was led by senior quarterback Aaron Rojas and junior running back Demitri Jaramillo. 
Greeley West and George Washington were going back and forth early in the game. At one point in the second quarter, West was only up by one with the score of 20-19. 
After 19 scored points by George Washington, West continued to put points up on the board and stop the opposing team. 
The 18-0 point run started with running back Jaramillo scoring on an 18-yard touchdown run following senior running back Rodrigo Perez into the end zone after making two key blocks. 
Greeley West defense forced three turnovers in the win:  two interceptions and a fumble by a mishandled handoff by George Washington allowing junior Chance Clemons to recover it.
Soon after the fumble, senior quarterback Aaron Rojas launched a 40 yard dime to a wide open Jerry Martinez for a touchdown. 
Team leading quarterback Aaron Rojas finished the game with 85 passing yards, a touchdown, and an interception. He played a better game from last week where he only threw for 43 yards, no touchdowns and an interception.
Meanwhile Jaramillo finished the game with 13 carries for 160 rushing yards and two touchdowns. .
About the Contributor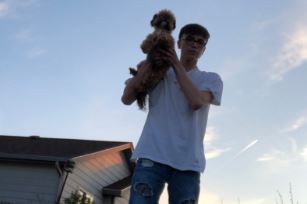 Julian Nunez, Staff Writer
Julian Nunez is a senior at Greeley West High School. He enjoys playing sports and video games in his free time. His favorite video game is Madden. He...