Marching band tunes up at Evans Heritage Day Parade
Hang on for a minute...we're trying to find some more stories you might like.
The Greeley West Band took part in the Evans Heritage Day Parade on Saturday.
The band took a break from practicing drill and bettering their music to participate in this event. Contrary to regular marching band, this parade has them all moving as one staying in straight rows. The students have to focus on keeping their feet in time with the music as well as staying an equal distance away from everyone else.
Junior Tanner Elder described his experience this year at the parade. "This was a learning experience and overall we kept it similar to last year. There just needs to be more effort from everyone," Elder stated.
The band is a young group full of new members and this parade was a good first step for them. It allowed them to play for people in public for the first time all year.
The band has prepared for this parade by marching around the track and around the parking lot at West. They do all of this while still rehearsing for the competition they will be competing in later this month.The band gets to practice on Tuesday nights in addition to normal class period time. "This extra practice really lets us focus on our skills even further," Elder says.
One of the best things according to the band is the end of the parade when they face Greeley Central and play a part of their show that they have been preparing. "It's a great rivalry and tradition but with Central being a competitive marching band, they've had more time to get ready." said Elder.
With the band getting in extra practice time and lots of good effort they are poised to have a great season. This parade was only the start for the Greeley West Band.
About the Contributors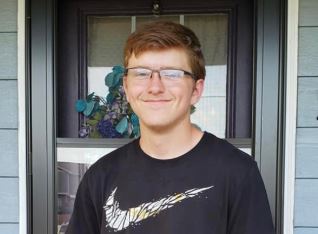 Evan DeMeyer, Staff Writer
Evan DeMeyer is a junior at Greeley West High School. He plays football and baseball and in the band as well. He's a percussionist and section leader...