District 6 students have educational, leadership opportunities in Civil Air Patrol
Hang on for a minute...we're trying to find some more stories you might like.
There are many junior military and aviation programs available to interested students.  During the school year, District 6 students have the chance to be a part of the Civil Air Patrol.
The Civil Air Patrol is a non-profit organization, operating aircrafts and helping people in need, saving lives and changing them, hoping to be a role in education, and emergency care.
This is a great opportunity for kids wanting to go into the Air Force or even to just gain leadership skills, plan out and test future careers, and to make friends. Also, this will help kids succeed in school and benefit from the wealth and knowledge of the educational system.
Master Chief Sergeant Brian Stevenson said, "Students can gain training, experience, favor with the military or aviation, and much more. It all depends on how much you put in and which direction you want to go in the program."
Joining the Civil Air Patrol does not mean you are required to join the Air Force.  However, it will help you later in life with career opportunities. It's also a great way to serve your country by volunteering and learning new skills.
Stevenson said, "This is an invaluable opportunity for careers ranging from Enlistment to Service Academics to Civilian Aviation. Also, it's a good thing for resumes for colleges."
The Civil Air Patrol targets several programs, including aerospace education, cadet programs, and emergency services. The Civil Air Patrol is given tasks such as search and rescue for disasters, lost hikers or hunters, and assisting with areas damaged by natural disasters. They operate not only in the sky, but on the ground helping citizens and being a force for people in America to turn to in case of emergencies.
Announcements to join this opportunity have been announced to students for the past week.  "The Civil Air Patrol reached out to inform kids about their program and educate students of the amazing opportunity this can provide for kids," Princpal Mr. Jeff Cranson said.
The Colorado wing has 35 squadrons in four groups scattered across the state, having nearly 1,000 members 900 of which are seniors. The different classes are senior and cadet, where seniors are over 18 and cadets are 12 to 18.
Students who participate have the chance to fly planes after training, including orientational flights and opportunities to win scholarships that enable members to explore and experience different opportunities.
In Greeley, the Civil Air Patrol meets every Thursday at the Cave Creek Clubhouse Stevenson. For more information, students can contact Stevenson via email at [email protected], or access their website at www.gocivilairpatrol.com. This is a great experience whether you plan to go into the Air Force or want leadership skills and amazing educational opportunities.

About the Writer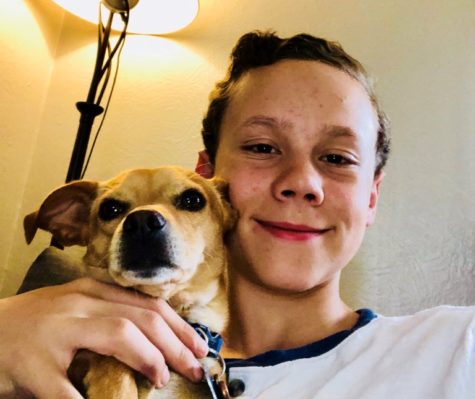 Nathaniel Rudolph, Staff Writer
Nathaniel Rudolph is a sophomore at Greeley West High School. He plays the tenor saxophone in the marching band and swims with the 5A State Champions in...