Martians don't attend Group 4 trip, students find out-of-world experience anyway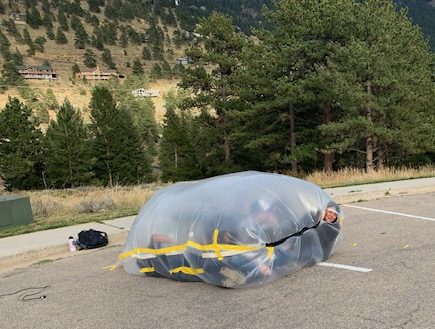 Hang on for a minute...we're trying to find some more stories you might like.
Last weekend, the IB juniors went to the YMCA camp in Estes Park to participate in their yearly IB project.
Students stayed in a cabin that previous groups have passed through.  The sense of familiarity with Greeley West's IB past mixed with the students' first experience of the surroundings and not knowing what to expect for the two-day trip.  
Every year, IB chaperones brainstorm new fun activities and themes for the students.   Students are grouped randomly and have to use team-building exercises to complete projects based on the theme.  This year's theme dealt with outer space, as students had read The Martian over summer break.   
Students applied what they were learning in West classrooms to the real world and strengthened their knowledge throughout their projects. 
Junior Suraya Aragon reminisced on the experience, saying that it was a great way to learn about people you may not already know. 
"We were able to come closer as students and friends instead of how we normally know each other: as peers." 
One of Aragon's favorite activities was working to discover if the areas surrounding Estes Park were habitable enough to survive.  "We had to pick a location at the YMCA that was 'Mars.' We tested the conditions of the land to see if we could live there. It was really fun," Aragon said.
Students also participated in a fun activity where they had to create a Mars habitat using two plastic drop cloths, a roll of duct tape, a fan, and one large black trash can liner.  Ms. Cyndi Stump said, "The dome had to be big enough they can all fit in, be able to come in and out, and withstand a natural disaster."
Future IB juniors can look forward to participating in this coveted and well-loved event. 

About the Writer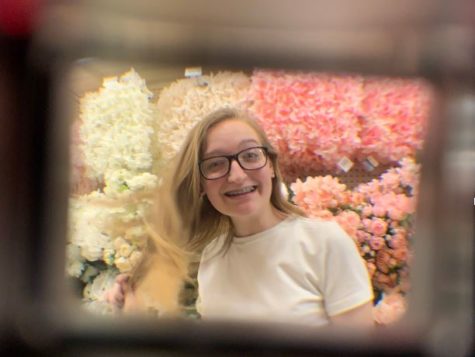 Ava Stephens, Managing Editor
Ava Stephens is a senior who is currently trying to not have a breakdown while juggling four AP classes and an IB class. She has a hamster named Cheese...