STUCO prepares to knock students' socks off with Homecoming week activities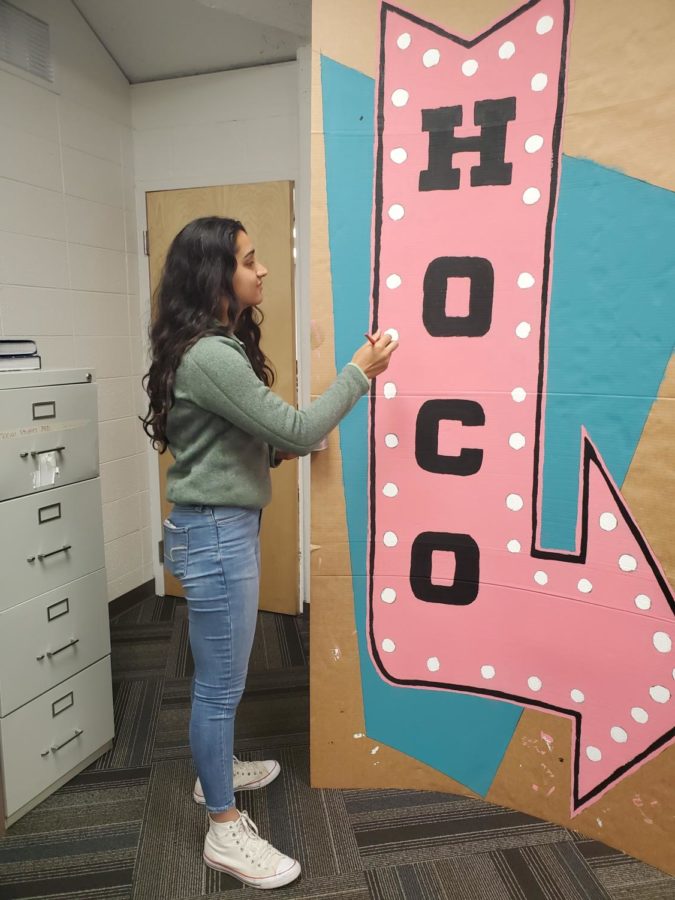 Greeley West's Student Council is ready to knock students socks off as they plan to throw it back at the 50's diner-themed Homecoming dance.
This year, student councils' goal is to focus on getting students more active and involved in the West community whether this be participating in student council, spirit days, opinion polls or supporting athletics and activities.
The Homecoming dance has been no different in achieving this goal. After council members from all grades suggested more than 30 Homecoming ideas, the pool was narrowed down to the top few ideas and then sent out for a vote from every student at West, with the 50's diner theme crowned as the winner. A similar process was also followed for spirit days selections.
Vice President Jaden Armstrong explained, "As a collective, Student Council decision have been made in more of a democracy form so that the student voices can be heard. Using different social media platforms to reach students has been the key to success of student council this year."
From the point the theme was decided on in early September, council members have been putting in extra time outside of the thirty-minute weekly lunch meeting to make the dance and decorations a success.
STUCO has nearly doubled in the number of members which has allowed for many hands to make lighter work. Members have taken time out of their schedules to spend several days after school as well as two Sunday afternoons to work on Homecoming plans and decorations.
Along with the many decorations that will be displayed around the dance, Student Council plans to keep with the 50's diner theme throughout.  There will even be root beer floats served by West's Booster Club.
Other groups such as West's horticulture class, Art Club and Fashion Design Club have joined in the Homecoming festivities to offer a variety of services in order to make Homecoming a night to remember. Art Club has worked closely alongside Student Council to help create decorations for the dance. The horticulture class and Fashion Design Club have offered their services for the night of, such as corsage and boutonnieres for sale as well as dresses for sale at a reduced cost.
Overall, Homecoming is geared up to be full of excitement. Tickets will be on sale for $10 each at lunch. The week will also be filled with spirit days such as neon, twin day, mathlete vs athlete and class color day. The dance will kick off at 8 p.m. with local DJ Damian Mr. Groove and dance the night way until 11 p.m.
Student body president Grace Chahal hopes, "That students really enjoy themselves, it's a really cool tradition. Last year we set a record of over 400 kids attending and this year we are trying to break that record."
About the Contributor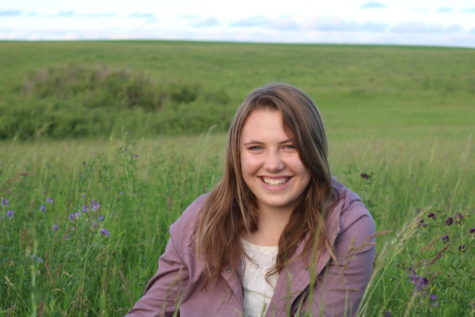 Kathryn Broderius, Managing Editor
Kathryn Broderius is a senior at Greeley West High School. She enjoys being involved in school
activities and clubs, including FCA, FFA, NHS and STUCO....