Military test wasn't ASVAB as students thought
On Tuesday, October 22 students at Greeley West had the chance to take the ASVAB test to meet the Colorado state graduation requirements and to find their career pathways for after college.  It was also a great opportunity for anyone wanting to go into the military, as it is a requirement to pass the test in order to join.
The test stands for Armed Services Vocational Aptitude Battery and was first issued for entrance or enlistment into the military, given to high school students in grades 10-12. Now it is an option to meet high school graduation requirements, as a "backup plan" in case a student failed to score high enough on the SAT or ACT.
The ASVAB comprises language skills in writing and reading English and the students' capabilities in math. In order to pass the test and count it as a graduation requirement, students need to gain a 31 on the test. "The test is not as hard or brutal as last year,'' assistant principal Mr. Aaron Allen said.  "Last year, it was three hours straight with no breaks; now it's online and takes an average of 90 minutes, that is student paced."
Not only does the test grant students part of their graduation requirement, it also gives them access to future career pathways after concluding high school.  It also helps students decide what they want to do after college. For some students, the ASVAB is a great burden taken off their shoulders to taking the SAT or ACT, as it is a much harder test that has no guarantee of passing.  The ASVAB test gives students two ways to pass the requirements for graduation.
Allen explained, "The ASVAB test helps kids find career pathways after high school, including automotive, mechanical, and other skill sets that kids don't focus heavily on in high school. It's a great way to assure graduation and find future career pathways."
While some students liked the opportunity to get out of class and work on the test, others that consider themselves college-bound did not.  "I had to miss my AP classes to take the test, and I didn't see any importance in the test.  I didn't see any of my future career paths in the parts on the test that they gave us," sophomore Vanessa Mayeda said.
About the Writer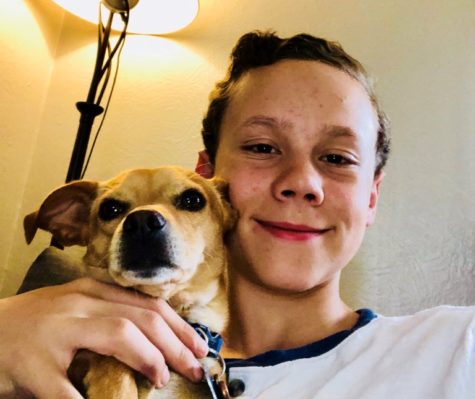 Nathaniel Rudolph, Staff Writer
Nathaniel Rudolph is a sophomore at Greeley West High School. He plays the tenor saxophone in the marching band and swims with the 5A State Champions in...