West does its part to honor veterans with special breakfast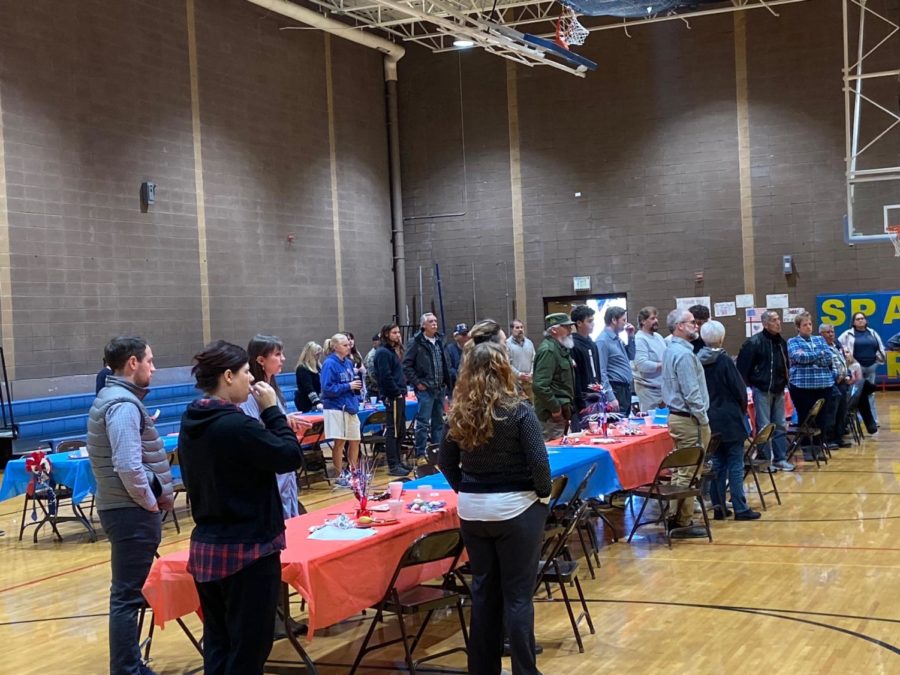 On Monday, Greeley West invited veterans into the school to be honored at the first ever Veterans Day Breakfast.
Dozens of veterans attended the event alongside teachers and students, which was organized by Ms. Tonya Benich and Mr. Ky Dietz. After discussion between the two about the past years' participation of a few specific classes who made posters and wrote cards, they wanted to expand upon the idea and increase the participation level.
Once principal Mr. Jeff Cranson gave the go ahead for the idea, it was publicized to the VA, local legion and on social media.
Dietz felt that, "Personally the message was received well. In the future we will hopefully get more participation and grow this celebration. Veterans have put their life on the line for us citizens and we would not have the freedom we do today without every veteran."
Students and teachers alike brought veterans to the breakfast. Junior, Jake Horner even performed the national anthem. Grace Whyrick who accompanied her father, thought, "It was really nice and thoughtful of the school to hold it because it seems like today the appreciation of soldiers or the military is less emphasized by today's generations."
Teacher, Mr. Brandon Torrez and his family accompanied his father who is a veteran. He noted that, "My mom and dad thought it was very cool that a few teachers went above and beyond to put the event together. I think it is a good start to a tradition that will hopefully continue."
While Veterans Day is just once a year, Cranson hopes to honor West graduates who have  served in the military year-round with a memorial in the new school. He promised to make it happen at the breakfast on Monday.
Either way, it is the hope, by all people involved in the breakfast, that Veterans get the honor and respect they deserve no matter what day it is.
About the Contributor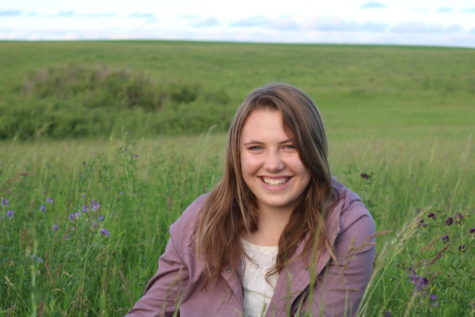 Kathryn Broderius, Managing Editor
Kathryn Broderius is a senior at Greeley West High School. She enjoys being involved in school
activities and clubs, including FCA, FFA, NHS and STUCO....