Sophomores start prepping personal projects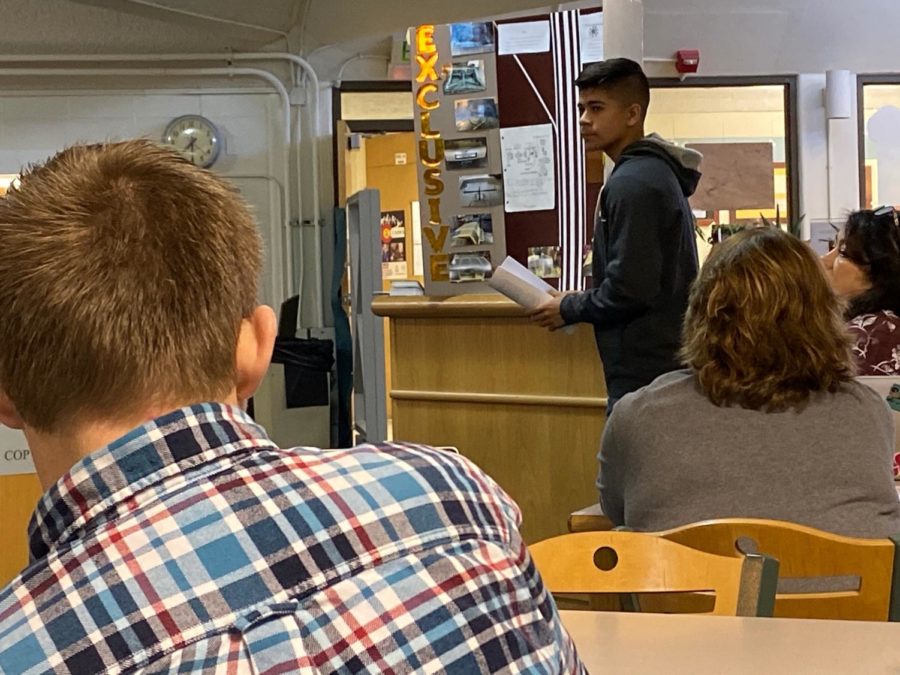 In February 2020, current sophomores in the MYP program will turn in their personal projects and present them to a variety of audiences. They will have the chance to show their new personal skills, and even life lessons they have learned from their personal study.
Every sophomore in the MYP program is required to create a project that reflects something they want to learn, study, or take part in. The project can range from art to community service and helps them with their upcoming years in the IB program, and when in college or receiving a job.
"The purpose of the project is to allow students to explore an area in which they are very passionate about but do it in an academic way," said IB Coordinator Ms. Marie Beach.
The students have time to explore something personal such as their family or to learn new skills such as painting or photography. Last year's personal projects were abundant in creativity: projects included learning falconry, how to paint a car, being a barber, the background of family culture, and even presenting a traditional dance.
The project gives students the ability to develop lifelong skills such as time management, leadership, and interviewing people professionally. It can also teach kids how to be organized and successful in college, using the professional mindset and determination to finish work on time and with quality.
Beach said, "Once students reach higher level classes or even college, so much of it is independent…you need to learn how to advocate for yourself, how to communicate with adults in a professional manor, how to organize materials, and even when applying to a job, you have the ability to present information in a way that is competent."
The faculty at Greeley West will expand the project to all sophomores by next year to give every student the access to this resource and personal in-depth study. The district even hopes to use a similar project as the capstone requirement for graduation, as it offers important skills to graduating seniors.
This year the process of the project is starting again, with the new sophomores in place the race for getting the project done in time, with the excellence of a professional adult is on. So far, there are a vast amount of creative ideas that are coming into view for the students and supervisors.
Some ideas that the sophomores have started on are using their creativity and personal experiences. Giovanni Rea plans on working with leather and costume work, and Landry Young plans on creating a project reflecting how pollution affects our surroundings.  Venessa Mayeda plans on learning about Autism and reflecting the dangers and struggles of the condition. Ryan Arscott is creating a book box that will be placed around Greeley to provide books and literature for community members, and even Makayla Wolfe plans to do something along the lines of community service.
There are many more projects in the pool of sophomores, each with their personal study and different creative ideas. Everyone is working hard to complete their project by February, getting through the rough patches and timeless research the project needs.
About the Contributors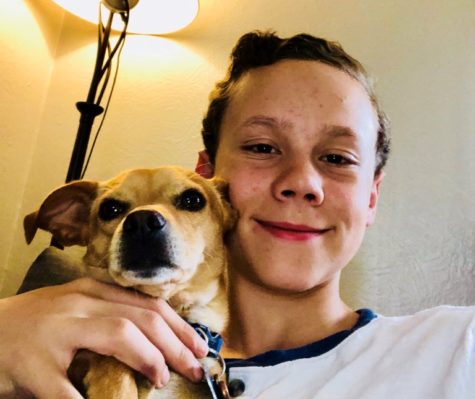 Nathaniel Rudolph, Staff Writer
Nathaniel Rudolph is a sophomore at Greeley West High School. He plays the tenor saxophone in the marching band and swims with the 5A State Champions in...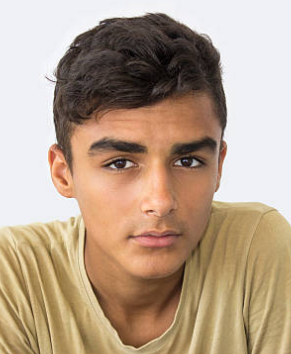 Osborne Earl Smith, Staff Writer
Osborne's passion is picking up the slack for others, and he does this nearly every day in group work and for the newspaper.  He supports all students...