West swim team intends to make splash this season
As the Greeley West Girls Swim and Dive team gears up for another successful season, West swimmers personally look forward to competition as well as a joint community with other students from local schools.
Senior, Mara Johnson explained that, "We have some different dynamics so we could have some strong races this year. The team dynamic is the best (this year) it's been in my four years of swimming at West."
Local high schools, mainly in Greeley, combine efforts to create one unified swim team. The swim team competes under the West banner. However, this year there are more swimmers directly from West than in many years' past. Nearly 17 of the girls who came out, go to West and range in a variety of grade levels.
Freshman Benavidez is excited to grow as a swimmer as well as a teammate this year. She said, "So far the coaches have been great and the people around me are amazing, they are so talented and nice."
Last year the team sent multiple competitors to state and have intentions to send the same number, if not more again this year.
About the Writer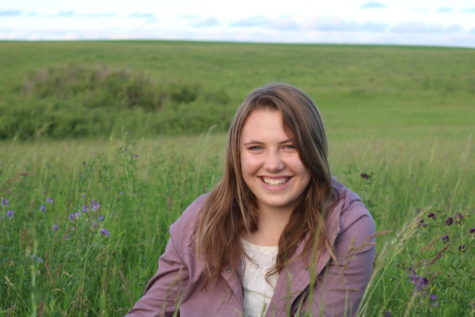 Kathryn Broderius, Managing Editor
Kathryn Broderius is a senior at Greeley West High School. She enjoys being involved in school
activities and clubs, including FCA, FFA, NHS and STUCO....