Key Club seeks gently used footwear for community service project
Key Club hopes its new community service project really kicks into gear here soon.
Soles4souls is a shoe drive that focuses on the bottom of the shoe. The organization asks for gently used shoes that can in help those in the developing world walk to school and to their job sites.  The reason the bottom of the shoe is important is because Americans typically toss their shoes that are still functional with proper tread at the bottom rather than donating them.
The hope is that these individuals on the other side of the world can start and sustain businesses to get out of poverty.  The organization says, "Donated shoes are a viable resource to help entrepreneurs provide crucial necessities for their families."
Key Club is still looking for shoes to be donated, as the drive has been slow to get started. Key Club President Destanie Hirzel said, "The reason Key Club at Greeley West is doing it is because of the same mission that the actual Soles4Souls campaign is aiming for which is to provide relief for families in Third World countries by helping them create a business with selling shoes."
Every year the Key Club picks a new fundraiser to do around the school.  "We decided to try out Soles4Souls because it sounded like such a great opportunity," Hirzel said. "It's not for a project or something that I have to do and it's not really for fun – it's just to help people out which I like doing.
Hirzel is hoping to get enough donations to make a legitimate impact on a community.  In order to generate cash flow to fund the work, these people are in need of student footwear donations.   "For Key Club, the benefit would be just feeling like we made a difference or an impact, but in the grand scheme of things it's to provide relief, like I said before, to those who can't really afford to buy food and clothes for their families," Hirzel added.
Students who wish to donate their old shoes can do so by taking them to an English teacher, who will make sure they get to the Key Club.
About the Writer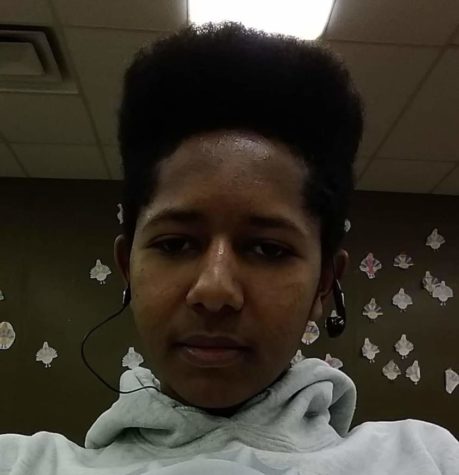 Yonas Kahase, Staff Writer
Yonas Kahase is a first-year student at Greeley West. Before he came to the US, he used to live in Ethiopia. He is a senior who has lived in the USA for...