We talkin' 'bout practice: West students gear up for SAT, PSAT
Four hours in a small room surrounded by 30 other kids in complete silence. This is how some of the students at Greeley West spent Wednesday, January 21. The students prepared for the SAT exam by taking a full length practice test that some of them referred to as "torture" and others thought helped tremendously. 
This test was huge for juniors who prepare to take this test for the final time in April. Junior Eduardo Bravo finds that this test can really help himself as well as his peers. "I could find out exactly where I needed to improve as well as what my score would be if I took the test right now," Bravo said.
Bravo was not quite satisfied with his score and he thinks that with more studying and extra time he can improve even more. "I want to go to college like my brothers, so the SAT is very important to me," Bravo said.
The biggest question is why the SAT is so important to other students. Junior Issac Ibarra finds that a practice test like this would not be worth the time. "I didn't like having to come test right after break when I haven't been in school for a little while. I feel like this test gives us the worst possible score so I didn't try very hard," Ibarra said.
Ibarra has found that when the real test comes, he will have to try pretty hard. "I did not do that well my freshman or sophomore year so when I take the real SAT, I'll need to try my best," Ibarra said. 
At the end of the day, all Spartans must try their best on the closely approaching SAT. As colleges will be looking at all of these scores and the GPA of students, they will all be pressured to do well if college is in their sights. In addition, students who are juniors and below need to get a certain score on the SAT test in order to graduate from high school with the new graduation requirements now in effect.  
About the Writer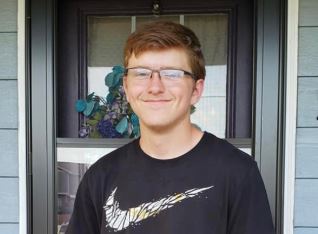 Evan DeMeyer, Staff Writer
Evan DeMeyer is a junior at Greeley West High School. He plays football and baseball and in the band as well. He's a percussionist and section leader...