Environmental Club raises funds for Australian wildlife rescue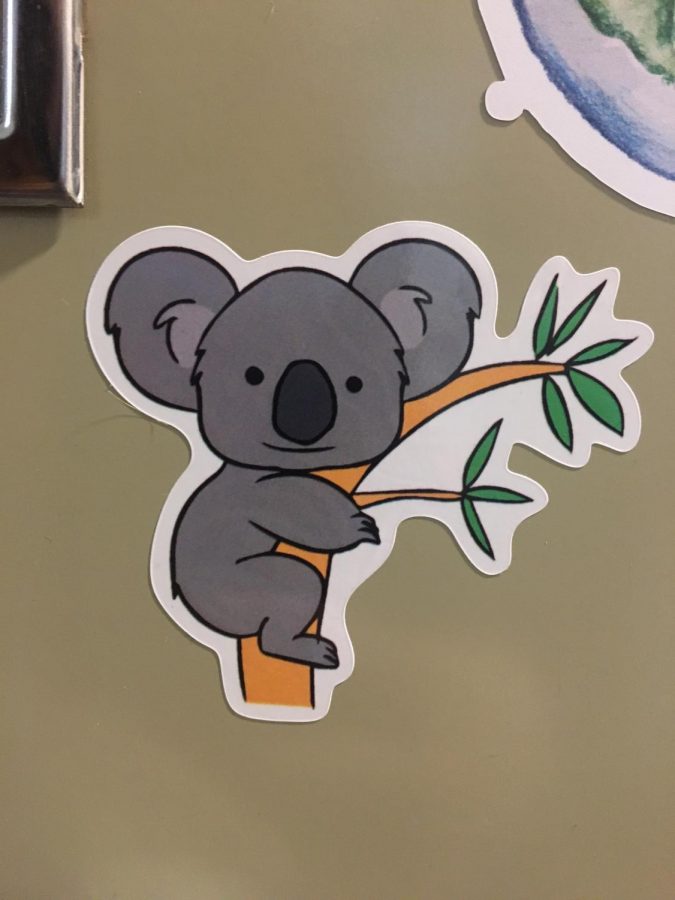 Founder of Greeley West's Environmental Club, Maria Villagomez is taking part in the cause to help fund relief for Australia wildfires. After hearing the devastating news of the wildfires in Australia and the animals and wildlife that have been lost or hurt, Villagomez was inspired to try to make a difference with the help of students and staff around the school.
Seeing the outpouring of support going into the Australia fires in recent months, Villagomez is prepared to help make a difference with the help of the people here at Greeley West.
"With this environmental disaster, I researched ways to raise money and a list of organizations that would take donations," Villagomez said.
From her research, she came up with the idea to raise money within the walls of the school, and donate those earnings to an organization.  Villagomez was able to create stickers of a koala for the cause, using help from the student council budget. After her order came through, she distributed these stickers to the members of the Environmental club to sell for a minimum of $1.00, but also adds that any additional donations are encouraged and accepted.
Her goal is to donate as much as she can earn, but to set a more specific objective, she wants to sell out. "I originally ordered 250 stickers so I was hoping to get at least $250," Villagomez said.  "They ended up sending me around 330, so I would just like to sell all of them," she added.
Through research, Villagomez found a multitude of organizations to help fund relief for the wildlife. She decided to go with an organization she knew would be credible, called WIRES (NSW Wildlife Information, Rescue, and Education Service Inc.) which is the biggest organization for wildlife rescue in Australia. It aims to rehabilitate animals, preserve wildlife, and WIRES also plays a big role in educating others on how to treat the environments in their own areas. 
Not only do the donations directly help fund relief for an environmental cause, but the design on the stickers sends a message as well. As people purchase their stickers to display on water bottle, laptop, or anywhere they choose to display it, the koala design reminds and reinforces the goal of the Environmental Club: to be environmentally conscious.
The Environmental Club started earlier this year as a group of students who wanted to help solve environmental problems locally and within the school. "The goal originally was to make West a greener place," Villagomez stated.
She would remind students not to throw their waste on the ground, but to instead dispose of it responsibly. She even took it upon herself to stand by the bottle can at lunch time and throw away the trash she found. As she learned of specific environmental disasters happening in different areas of the world, she was inspired to make a bigger difference and take action outside of Greeley West as well. "The goal transitioned from within our walls, to being environmentally conscious in general," she added.
About the Contributor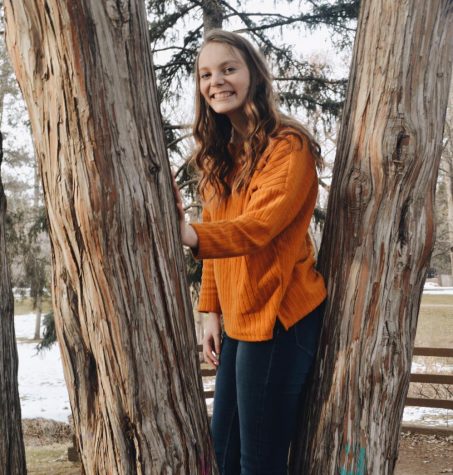 Navy Swapp, Staff Writer
Navy Swapp is a senior at Greeley West High School. She is involved in Student Council and Key Club. Her favorite things to do include spending time with...