Here's why District 6 graduation rates have surpassed state average
District 6 is full of schools that break boundaries and that go above and beyond to make kids have the best future they can have. But now, the whole district is stepping up its game, making sure each student graduates so they can achieve their dreams.
The district's graduation rate exceeded the state average this year, pulling in an astounding 81.5%. It's not just the administration though, it's everyone, from the teachers to the students. Everyone is doing their part to help kids succeed, even the students themselves are noticing their passions and wanting to follow them.
Kids in the district are realizing how they want to succeed in life, amounting to anything they can put their minds to, this is a factor that has increased these graduation rates.
"Kids are working harder," said Superintendent of District 6 schools Dr. Deirdre Pilch, "When teachers are clear about their expectations, kids can start to notice their passions. When we give kids a plan, they want to work harder to achieve their goals."
Not only are the students working harder, but also the faculty and administration are working endless nights to support programs that ensure the graduation of every student. "It's very planned. We want to do very specific work with students, student by student, to make sure everyone has a graduation plan. When they get off track, we can get them back on their path," said Pilch.
Many programs help students and their path towards graduation. Greeley West Principal Mr. Jeff Cranson and other faculty across District 6 are part of a program called the Graduates Initiative. This group of faculty notices the work and improvements that need to be made across the district and implements them into the everyday curriculum. Many other programs help kids in the hardest of times, or as Cranson said: "Programs that help kids academically, personally, and emotionally."
"The thing that has helped the most with our graduation rates is our cooperation with alternative programs, so when kids have life events or any struggles, we are there to help them along the way," said Cranson.
The main alternative programs in District 6 are GAP (Greeley Alternative Program), Jefferson High School, and Greeley Next, which is a GED program. At Greeley West, the credit recovery program has also seen a change. It is more robust and helps kids in all different ways, making sure all students walk along the stage to get their diploma.
Even students are noticing these changes and are speaking out, such as sophomore Ali Lone. "It's a rite of passage to graduate from high school; it is the catalyst into a student's future, and our programs here at West are raising our standards," Lone said.
Most kids believe that our standards are going up, but in reality, they have gone down.  15 years ago, the district lowered the number of credits that are needed to graduate. "We also have decreased the number of classes in the day from seven to eight, but to me, that is a wash," said Cranson, "Our test scores have gone up, and you can say that it's easier to get a diploma now, but you can see teachers and students working harder, which is more than saying our graduation rates are going up because we are lowering our standards."
There is much more beyond these stats.  Sometimes  the most important aspect of education is missed, and Pilch pointed out one interesting thing about the Greeley-Evans community: "In our community, it's our job to educate students well and turn poverty around in this community. We need to provide a quality workforce and good democratic citizens," Pilch said.
Across the entire board, the District has worked endlessly to provide education that will benefit the workforce of tomorrow. It's not just the district's job, students can realize their dreams and follow through with them. Cranson said, "Kids just need to find their passion because you'll never work a day in your life if you're doing what you love."
About the Contributors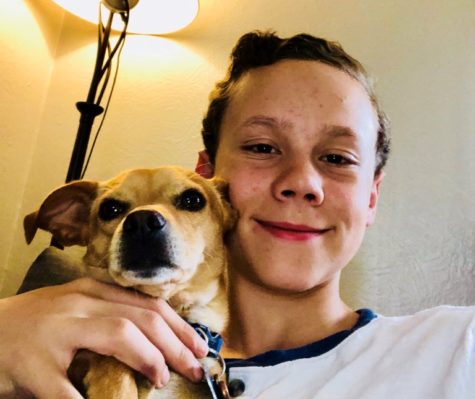 Nathaniel Rudolph, Staff Writer
Nathaniel Rudolph is a sophomore at Greeley West High School. He plays the tenor saxophone in the marching band and swims with the 5A State Champions in...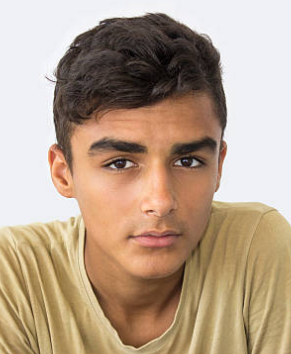 Osborne Earl Smith, Staff Writer
Osborne's passion is picking up the slack for others, and he does this nearly every day in group work and for the newspaper.  He supports all students...