Poms spend precious time prepping for Nationals
After a long season of preparing and practicing, the Greeley West Poms team has qualified to compete in Nationals. In March, they are heading to Florida to showcase their hard work and bond as a team while also representing the school in a competition for the best in the nation.
This has been the annual routine for the Poms for over thirty consecutive years. The team spends a majority of each year focused on their dances for competition. The team forms during camp, in July, where they start working on their nationals dance. With a quick break during football season, they prepare for nationals through the winter up until their performances during the national competition.
They practice their competition pieces two to four hours everyday after football season. Through school breaks, they still have practice to truly perfect their dances. When competition week arrives, the team still has set practices for 3-4 hours while in Florida. They truly put all of their effort into their performance at nationals, and are dedicated to it most of the year. 
Although practicing for nationals takes a substantial amount of work, the Poms team is rewarded with the opportunity to have some fun at the Disney parks in Florida. Sophomore Lexy Martinez explained, "We like to go have some fun at the parks. Although we're already really close as a team, it helps us to bond even more before our big performance. Just getting that bond is a really great experience."
The Poms have had some unforgettable experiences in past years. "Each year is obviously different, but the most memorable time was making finals my sophomore year and being 9th in the nation," senior Kimberly Ordonez reflected.
"Being with the team the entire time is always fun as well," she added.
The team is excited for what's to come and has seen their hard work pay off in competitions before. "It's been a lot of hard work but we've really come far as a team. The journey has been really hard, but it's paid off," Martinez said. "We're just looking forward to March!"
About the Writer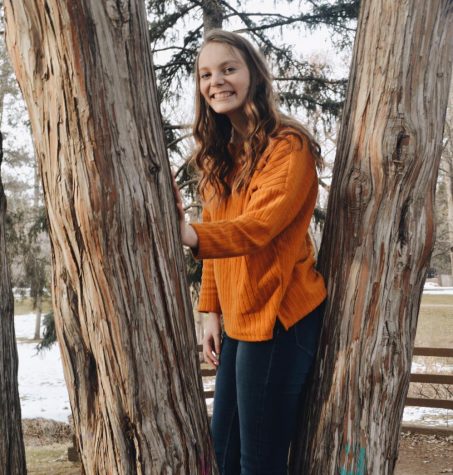 Navy Swapp, Staff Writer
Navy Swapp is a senior at Greeley West High School. She is involved in Student Council and Key Club. Her favorite things to do include spending time with...