West clubs, students look to cash in on Valentine's Day goodies
Greeley West High School holds tradition for every event, and there's nothing more seasonally appropriate than Singing Valentines, heart shaped cookies, and flowers. 
Numerous clubs, groups and even some individual students are participating in the fun, including FCCLA, (Family Career and Community Leaders of America) and the choir, who are working tirelessly to make some sales and keep the Valentine's Day love alive. 
Choir students are again offering Singing Valentines to staff and students. Singing Valentines are a tradition at West. Groups of choir students get together and rehearse and choreograph a cover to a song and then on Valentine's Day, they spend their day serenading those who were ever so lucky to get one in the middle of class.  This year, a variety of Singing Valentines can be bought for $10 for any student at West, along with an extra $10 charge for anyone in Greeley.
The students of FCCLA are also doing a fundraiser; one that includes sweet treats! Individually you can get a heart shaped cookie in either a small or a large, a bouquet of flowers that also comes in three variety sizes as well as a card that you can customize with your own note. 
"We're offering something new and kinda cool this year, a cookie decorating kit!" exclaimed FCCLA teach supervisor, Brenda Guzman. 
The kit includes either a half a dozen or a whole dozen cookies and three bags of colored frosting. There is a number of ways you can combine all the gifts the club offers, with prices varying. 
West even has two students who put their heads together to come up with a way to make a little money and help out their fellow students in a Valentine's Day pinch. 
Seniors Yulisa Bustillos, and Tori Ruiz are using their free time after school and on the weekends to put together Valentine's Day boxes and bouquets. The boxes include a dozen homemade chocolate covered strawberries for $20 and the bouquets are made up of chocolate covered strawberries put together to look like a dozen roses for $15. 
"We noticed that everyone was making Facebook posts about not knowing what to get their dates for Valentine's Day, so we tried to find something everyone liked," Bustillos said. 
To most students in high school relationships, Valentine's Day can be stressful. The clubs and students at West have Valentine's Day covered with a gift for everyone.
About the Contributor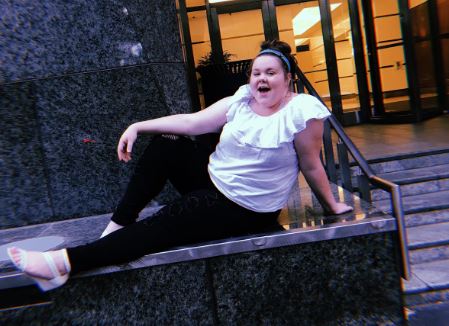 Kylie Worsham, Staff Writer
Kylie Worsham is senior at Greeley West High School who enjoys cooking, long naps in her hammock, and making memories with her friends and family. She...