Girls basketball team prepares for first playoff game in decade against Liberty
The Greeley West girls basketball team is headed to the playoffs for the first time as a 5A school. Even though they finished the season 11-12 overall and 4-7 in conference play, their RPI rating was good enough to carry them into the playoffs Tuesday night against Liberty in Colorado Springs.
Sophomore Lyndsie Roberts is averaging 9.1 points per game and plays a key role with the Spartans. Roberts is excited about the playoffs this year and has a desire to win. "It's cool to be a part of the team," Roberts stated. "I think that I play an important role in the team," Roberts said.
Roberts is also very intrigued to see what the playoffs have to offer in terms of competition. She is a high scoring athlete with the team and feels like her and the other players will really have to focus and set their emotions aside in order to prevail. "We just don't need to be freaking out just because it's the playoffs," Roberts stated. 
The Spartans became a 5A team back in 2011 and this will be the first time they have been to the playoffs since that time. The Spartans have ended their playoff drought and Roberts is very positive on the Spartans' chances. "I think that we'll do good because we've already beat a lot of teams whose stats are better than ours," Roberts said.
Liberty is 14-9 overall and finished league play in the Colorado Springs Metro league 7-5.  Fort Collins and Rocky Mountain were common opponents for the two teams.  Liberty lost to Fort Collins by a point and beat Rocky by four points.  West beat Fort Collins by eight points , but lost to Rocky Mountain by 14.  
About the Writer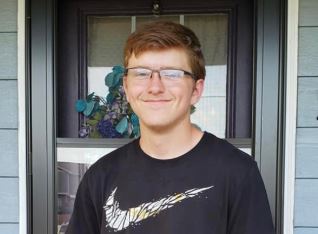 Evan DeMeyer, Staff Writer
Evan DeMeyer is a junior at Greeley West High School. He plays football and baseball and in the band as well. He's a percussionist and section leader...