West's FFA plant sale will go online with curbside pickup
While the coronavirus may be keeping people home and distanced from others, there is no restriction on getting out and planting a garden in your yard, which is why the Greeley West FFA chapter is moving forward with it's annual spring plant sale in a newly revised virtual way.
Even though the thought of gardening wasn't on most people's minds back in February, preparation by the horticulture classes had already taken place for the originally planned sale. Over the past few months students have planted and taken care of all of the flowers since they first came in, up until March 13 when schools across Colorado were shut down by the governor.
After a short scare, of if there would still be access to the greenhouses during the school closure, horticulture teacher, Ms. Sam Pierce has been able to continue the hard work so many students had already put in. Although students aren't able to go in and take care of the plants, many still ask during virtual class, for an update.  
"Thankfully the bulk majority of the planting was finished before all this occurred. Since we have been out of the building, I have been going in daily to water and maintain the plants. Although, there was a time when I feared this would not be able to happen – thankfully social distancing can happen in a greenhouse. Students ask about their plants all the time on the Schoology conference calls, which makes my heart so happy." explained Pierce.
With over a thousand plants in the green houses, there was no question that in one way or another the plant sale needed to go on. In past years, shoppers were able to get out of their cars to look around and select plants. However, this year all plants will be viewed, ordered and paid for through the online store starting April 13. During check out, a time will be scheduled for drive by pick up at the West greenhouses so no one has to get out of their car and social distancing can be maintained. The process will be much like curbside pick up from stores like King Soopers.
Not having the annual plant sale could hurt the horticulture program in the long run, which was also a fear of Pierce's when schools were closed.
"Plant sale funds go towards supporting student growth – like taking groups to leadership conferences, workshops and tours. Students grow and learn best when there are experiences and we want to ensure that everyone has a chance to partake in those experiences while they are in our program," Pierce said. "I am hopeful that our community will want to take this opportunity to support students in a time that they truly need it. "  
UPDATE:  The link is now alive on the Greeley West webpage.  Here it is:
https://greeley.revtrak.net/High-Schools/Greeley-West/gwhs-ffa/#/list
About the Writer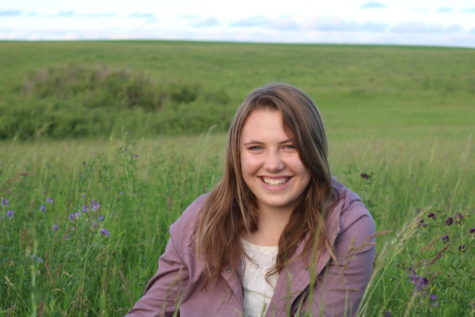 Kathryn Broderius, Managing Editor
Kathryn Broderius is a senior at Greeley West High School. She enjoys being involved in school
activities and clubs, including FCA, FFA, NHS and STUCO....