District 6 will not return to in-school learning the rest of the year
Tuesday morning, the District 6 community received word from Superintendent Dr. Deirdre Pilch that schools would not return to in-person learning for the rest of the year.
This announcement came in compliance with Governor Jared Polis' statement made Monday afternoon in regards to schools remaining in the online learning format to finish out the rest of the school year as well as with Weld County Health officials' advisories.
While the decision impacts many, seniors have been some of the ones to take the news the hardest. Senior Megan Starkey expressed that, "For me it's heartbreaking. I know, like myself, we all had so many exciting things happening in the last three months. Prom, spring sports seasons, graduation, award ceremonies and being with all our friends just got taken away. Everything we had been promised if we continued to try in school, we now don't get. But at the same time, we are growing and we will have thicker skin from being hurt the most."
Teachers are definitely sharing in students' pain of missing out on the last few months of in person school as well. Social studies teacher Ms. Lea Sanford explained, "I am feeling very bittersweet at the moment. Bitter because I miss school terribly. Especially on my brain are the seniors who I miss so much and am so sorry that so many 'senior moments' have been taken from you. I do rest a little easier knowing that our state has the safety of students and staff in mind, so while it sucks not getting to go back, I do feel that it is what is best."
Even though the news does not come as a total shock to most as the past events have unraveled these past few months, it is still a hard pill to swallow.
"It sucks not to be able to get to step another foot in West for the rest of my senior year and not be able to see some of my friends and teachers for the last time," senior Tristen Elder said.  "But this is happening to make sure all of us can move on to more important places and new steps in our lives. Nobody wants to get sick and that's preventing it."
Pilch's announcement referenced that a senior video would be made by each high school, specifically honoring its seniors.  The District is also eyeing a modified graduation of some sort in late July or early August, with support from Weld County health officials.
About the Writer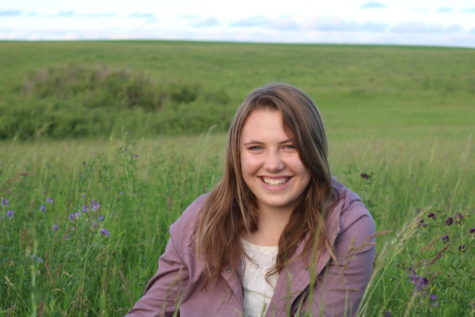 Kathryn Broderius, Managing Editor
Kathryn Broderius is a senior at Greeley West High School. She enjoys being involved in school
activities and clubs, including FCA, FFA, NHS and STUCO....