Historical 'institution' looks back on her career at Greeley West
Teachers are the lifeline of this society, educating future generations and making the world a better place. Along with Mr. Mike Conner, Ms. Edie Reynolds has been a special gift to have at West and her students and colleagues have expressed joy in the memories they have had with her, and the sadness they feel as she leaves her West legacy behind.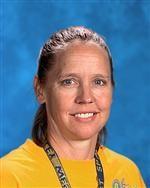 Throughout the beginning of Reynolds' life, she was covered in history from head to toe, and it was then when she found her love for history. Not only did she put her brain to work with the endless knowledge of our world, but she became a remarkable basketball player for UNC. "My father was a history professor at UNC and my mother was also a trained historian. They definitely raised my five siblings and me to appreciate history, especially European history, culture, and language. When I chose to attend UNC on a basketball scholarship, coaching and teaching seemed a natural fit. I decided to become a history major pretty early in my college career," Reynolds said.
Some would say that history was in her blood, but she worked her whole life to get where she is today. This can show how anyone can do anything, and for Reynolds becoming a teacher and changing the lives of students was her dream.
After graduating from UNC Reynolds began her career as a teacher, pushing students to be their best and making the next generation well equipped with the tools for their careers. She persevered for 30 years of teaching, overcoming several challenges that surfaced during her career. "Change has been the biggest challenge. That may seem strange; I have been at the same school for twenty of my thirty-year career, and although some change is positive and has helped keep teaching challenging in a good way, change has always been difficult," Reynolds said.
Not only has Reynolds overcome these challenges, but she has grown from them and achieved great things, such as Ethnicfest that was loved by students and teachers. This festival was a monument for the many cultures at West, showing how we can all show respect for different cultures. Reynolds adored this festival and how many lives she had touched with her greatest achievement as a teacher.
"For four years, I sponsored a diversity festival called Ethnicfest," Reynolds explained.  "I started it with a young lady named Lanna Giauque who was an amazing leader and after she graduated some amazing students took it over for the three years that followed."
Giving up this part of her life was an instant regret that she carries to this day. "It is one of my biggest regrets that I wasn't able to find time to maintain it. It was a great event that was meant to help our students learn how valuable diversity is at West," Reynolds said
Reynolds has had a career that is memorable and successful, and so many memories have stuck with her throughout her life. "I will also remember fondly being chosen Teacher of the Year and when I coached girls basketball, any win over Greeley Central was also huge," said Reynolds.
Students and teachers also shared their memorable experiences with Edith. West students Katie Junker, Ashley Cullen, and William Broderius all reached out to share their favorite memories from Reynolds' teaching.
Junker said, "I don't think I've ever had a bad experience with Mrs. Reynolds, but I think some of my favorite moments were when we would discuss modern events in class and get everyone's opinions on what was happening and just overall have some great discussions."
Cullen explained how not only did Reynodls create great conversations, but asked how life was going. "Mrs. Reynolds is a very caring lady, she asks me about tennis and life in general. She also relates lessons back to my Germany trip. I have a lot of respect for her," Cullen said.
Broderius also stated how the daily conversations were a great experience in the class, "Some good experiences with Mrs. Reynolds are in class when we are debating about political topics and talking about historical movies and about the daily topics. She is just an amazing and understanding teacher," he said.
Reynolds' colleagues also expressed many heartfelt memories with her. "I have had the pleasure of sharing a classroom door with Mrs. Reynolds for my entire career at West. She is always the teacher I go to for content-she really knows her stuff! I was always awed about her knowledge and understanding of U.S. History. I will miss seeing her push her bike through my room and getting to talk to her about politics, concerts, book recommendations-you name it," said teacher Lea Sanford.
"I can't point to one memory or moment. I appreciate her so much and her everyday approach to her job. She is a great influence on Greeley West, and everyone connected to our school," said teacher Stephen Paulson, "Edie has been a friend first and foremost. You can always count on her. She is a wonderful teacher and has helped make me a better educator by giving an example to follow."
With all these amazing students and colleagues by Edith's side, she knew that the people were the thing she would miss the most. "I will miss the students at Greeley West and the gratifying relationships that I have made over the years with some amazing young people. I will also miss my colleagues, some of whom I've worked with for 20 years," said Reynolds.
She also expressed how she is deeply sad that the last of her career would be on a screen.  "Mr. Conner and I discussed how strange it is that our last months at West are during a pandemic. I miss interacting in the classroom and it's hard to create that online. It is so much easier to get to know sophomores when you talk to them before and after class, after school, and during homeroom. I miss talking to the seniors about what schools they want to attend, how scholarship applications are going, and what is going on with Prom and senior ditch day. I will miss going to graduation parties and the IB Matriculation and Awards Ceremony. Those events are very special in person. I hope we can make those events memorable for the class of 2020," said Reynolds.
Reynolds has been a blessing for the Greeley West family, bringing joy to conversations, knowledge to learning, and an amazing personality to the school. Principal Jeffery Cranson said, "Edie Reynolds is an educational institution in Greeley. From her time as a stand-out student-athlete at University High School and the University of Northern Colorado, Mrs. Reynolds has devoted her life to our city. Her distinguished career at Greeley West High School has seen her help students as a teacher, a coach, a club sponsor in her twenty-one-year career at our school. Personally, I have always admired Mrs. Reynold's work ethic as she will do whatever she can to help her colleagues or her students inside and outside of the classroom. I consider her a friend and a mentor and wish her well as she wraps up her storied career."
Lastly, teacher Brian Holmes had one more thing to say, "Thank you for being a Spartan and giving to all our kids and staff over the years. Enjoy your retirement! You can now take all the mountain bike trips you have wanted to go on!"
About the Writer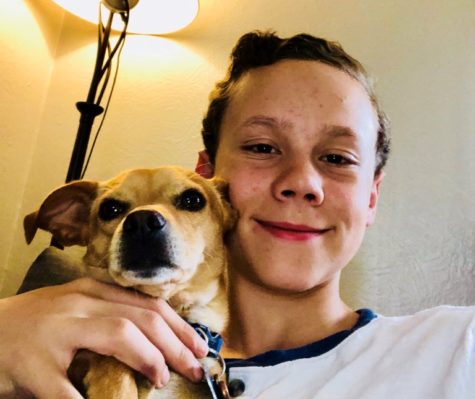 Nathaniel Rudolph, Managing Editor
Nathaniel Rudolph is a junior at Greeley West High School. He plays the tenor saxophone in the marching band and swims with the defending 5A State Champions...