Senior sets sights on UNC this fall
For most seniors at Greeley West, school is a challenging time in which they feel pressured and overwhelmed. Seniors have to leave this year in a very unusual fashion, but Carlos Herrera is ready to move on to the next step in life. 
Herrera had done a lot during his four years of school at West. He played football and made it a priority to stay on top of all of his classes which were not always easy. As the school year comes to an end, Herrera looks to the future focusing on his goals in school. "I will be attending UNC this fall and majoring in sociology and minoring in ASL," Herrera explained.
Herrera has a full slate ahead of him with a major and a minor in sight. Although his focus for now is on college and the future, Herrera remembers the ways high school has shaped him into the man he is today. "High school has taught me how to communicate with my peers and lead in a productive way," Herrera stated.
Being a leader was in every aspect of Herrera's life at school, both on the football field and in the classroom.
Most seniors have regrets and wish they could have changed their high school experience but not Herrera. Herrera finds that the way his four years at west went could have only been changed to help him with his future. "I would join AVID so Mr. Paulson could help me with preparing for college. Other than that, I had no regrets in high school whatsoever," Herrera said.
With a lot going on in these upcoming weeks, Herrera will focus on finishing finals and moving on to college at UNC. With an outstanding impact on Greeley West, Carlos Herrera will surely be missed.
About the Writer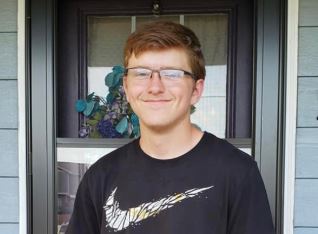 Evan DeMeyer, Staff Writer
Evan DeMeyer is a junior at Greeley West High School. He plays football and baseball and in the band as well. He's a percussionist and section leader...