Perseverance: Esperanza Garcia never gave up hope this senior year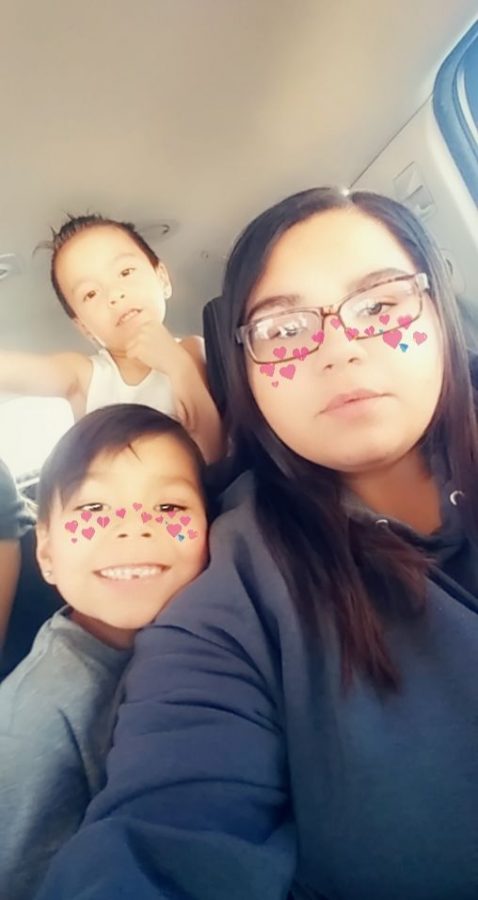 All for one, One for all, All for West!
It's crazy this is going to be my last week of high school! I have thought about this day for the past four years, and I never thought it would end like this: Away from my friends and teachers. The last few months of high school have truly been taken from us. 
Let me say, this path through high school was not an easy road to take. I actually had a middle school principal tell me I would not graduate, and I that I would be nothing in life.  This led me to not even  believe in myself. Then I moved to Greeley West and had the most inspiring teachers that I will never forget! I want to thank Mr. Wagner, Mr. Paulson, and Mr. Falter for everything they have done for me this year. I wish I could tell you in person that you are the reason I will be getting my diploma. Thank you for not giving up on me when I wanted to give up on myself! Thank you for seeing something I didn't see in myself.
Senior year was the hardest year of my high school years. At the beginning of senior year, I lost my 16-year old cousin to a car accident. Right before the pandemic took us away from school, I went through even more personal issues. Now I won't be spending my last week with my teachers and peers that made a huge impact on my life. Despite the circumstances, I am glad to be graduating as a Spartan! 
I stay positive as I think about the future, where I hope to become a medical assistant. Then I plan on going to college to major in criminal justice and minor in psychology and history. After that I hope to become a criminal and immigration lawyer. 
As this chapter of my life comes to an end, I look back at everything I have been through and think to myself ," I made it! I actually made it!" I have my family and Greeley West to thank for that. This is one of the best chapters that I will never forget. I made so many memories with friends, teachers, as well as other staff members. You all will forever be in my heart, you all showed me to keep pushing no matter how hard life gets.
Class of 2020: you guys are so strong for getting through this year! Although it was not the way we wanted things to end, we all made it. If you guys can make it through this, you can make it through anything. It's only up from here; you all can accomplish anything you put your mind to.Until next time, I wish every single one of you the best!!
About the Contributor
Esperanza Garcia, Staff Writer
Esperanza Garcia is a senior at Greeley West High School. She is involved with LULAC, Dream Team, and Gear Up. She hopes to become a lawyer and a medical...