Even as she faces retirement, face of West stays 'all for one, one for all'
At West there is no doubt in anyone's mind that if they are in need of assistance with anything and everything, office secretary, Ms. Susan Matson or Susie as most refer to her by, is the go to person. After seven years in the position, Matson is retiring from working for the school district.  Prior to working at Greeley West, Matson still found ways to spend a lot of time in the hallways, as her children were also Spartans.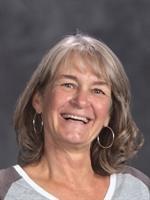 Many may think of an office secretary as the person who just answers the phone, however while this is a key responsibility, Matson does so much more. In addition to answering the countless phone calls that come in everyday, she sorts and delivers mail, maintains the printers, assigns lockers, updates Infinite Campus and assists students and guests with any other various needs in the building. She is often the first face a visitor sees at Greeley West.  That list does not even mention the jobs that pertain to her assistance with testing, especially in the spring. Matson's favorite part of the job is not a single task but rather, "Without a doubt the people. I work with the best team. Without sounding cliche, our team is incredible; we support each other, we laugh and we cry together," she said.
These jobs alone are enough to keep one person busy for the entire day, yet Matson seems to always make time for those who need it around her. The job description does not require one to give out hugs, words of encouragement when needed. or even make sure every special occasion is properly celebrated, whether it be a birthday or holiday. But that doesn't stop Matson from doling out the kindness.
Ms. Sasha Cahoon who works alongside Matson in the office openly shared that, "I would say my favorite memories are special events with Susie, they are the best. She is so creative and goes all out! I think of the year that we dressed up as witches and she had the full costume down to the teeth. Susie is the most loving, caring, honest, hard working, genuine person I have ever met. There are so many things I will miss about Susie. My morning hugs, my 'I need a hug' hugs. The feeling of knowing things are going to be ok simply because she is around. I have found a forever friend in her."
Unfortunately, like many other things, the coronavirus has left Matson with new responsibilities, while having to be away from the job she loves so much. "Now I check my laptop several times a day, waiting for a new task to come in or an update. After the two mass handouts of Chromebooks, I was given the task to get Chromebooks out as needed. So most days, I deliver a Chromebook or sometimes a few Chromebooks. I've also helped Ms. Pierce with the greenhouse sale, cleaned out lockers, and helped organize senior check out," explained Matson.
While the school year didn't end the way anyone wanted, she divulged that retirement will allow her to catch up on a lot of things she has been missing in life.  "(We will) buy a new little travel trailer,  see my grandkids more, as well as go home to California to spend more time with my father and clean house as little as possible," Matson said.
Matson's work at West, and the impact she has made the past seven years along with her smiling face will be extremely hard to replace and greatly missed every day in the office.
About the Writer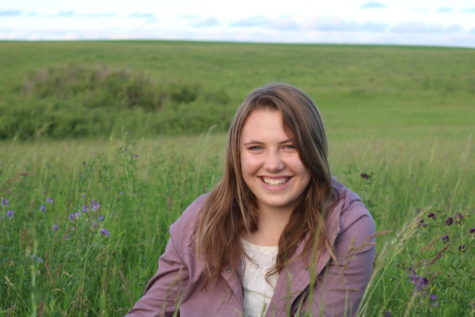 Kathryn Broderius, Managing Editor
Kathryn Broderius is a senior at Greeley West High School. She enjoys being involved in school
activities and clubs, including FCA, FFA, NHS and STUCO....