Ground breaking ceremony gives West community hope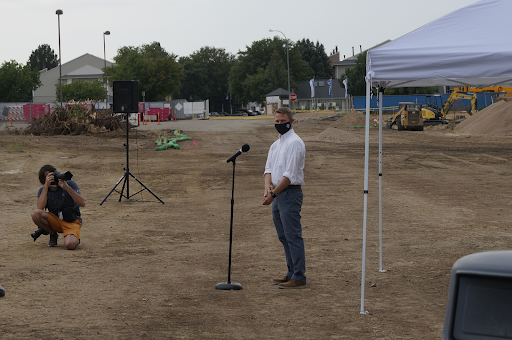 Community members from all over Greeley came together to officially celebrate the beginning of a new school building and commemorate the beginning of a new era for Greeley West. 
Although the smiles were covered by masks, it was clear to all that there was no room for negativity at this monumental ceremony. Speakers, which included the likes of District 6 Superintendent Dr. Deirdre Pilch, Assistant Superintendent Mr. Kent Henson, Board of Education President Mr. Michael Mathews, Principal Mr. Jeff Cranson, and Adolfson and Peterson Construction Vice-President Mr. Doug Johnson, communicated a clear message of hope and positivity through their remarks. 
President Mathews, whose son is currently a sophomore at Greeley West, spoke about hope for the future and a new beginning. "To think about what (the new school) will be… is a symbol of all the good things that lie before us," Mathews said.
These words speak to the sentiments of many who have anticipated the new building for so long. 
A similar message was found in the speech delivered by Cranson, who opened up about the joy he felt upon learning about the new building. He too, saw this as a monumental moment for the students, staff, and community, saying, "We're building a facility that's going to be the heart of the city for years to come, and a gathering place for this diverse community." 
This building is clearly much more than a new facility with windows and a functional roof. In essence, this building is the embodiment of a bright future for generations of West students, of a school that bears much importance to Greeley, and of a committed and caring community that will go to great lengths to support its students. 
Much like the way a few speakers expressed the feelings of a large audience, the short ceremony expressed the grand ambitions of a new chapter that comes with a new building. Despite being caught in a major pandemic, the Greeley West community is anything but pessimistic.
About the Contributor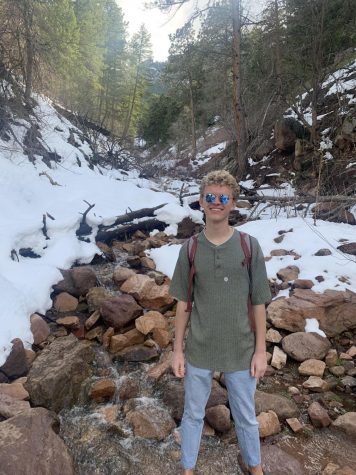 Brendan McCune, Staff Writer
Brendan McCune is a senior IB student at West. He believes the press and the freedom to utilize it is something truly incredible. McCune plants to major...