Cross country team embraces chance to compete
Ever since CHSAA's decision to move to a four-season schedule in early August, one of the remaining fall sports has shone through at Greeley West. Cross country has always been a smaller group at West, mainly because football, boy's soccer, and even tennis are more popular. This year, however, a sport offering co-ed participation and a no-cut system was suddenly much more appealing to athletes. Now 25-strong, Greeley West's team is hopeful for the upcoming season.
"When we started training in early summer, I was really on the fence about whether or not to grind like crazy, because I was scared it would all be wasted," junior Dylan Geisck said. "CHSAA was back-and-forth up until the week before our first meet, so it was really hard to have both a hope in the season and knowing how hard to work."
After coaching changes in the middle of pre-season training shocked many returning runners, team morale was at an all-time low. 
"There was so much that wasn't going the way we thought it would," said senior captain Jonathan Garrido. "It's my senior year, and even if we don't get to do some of our usual stuff, it would still be nice to have a season with some consistency."
Junior Kate Timothy agreed, saying, "The charm of the season is still there, even if it isn't normal. We still want to work as a team and have some fun."
But, the team kept training, and slowly but surely, even as late as one week before the first meet, the team roster grew, and despite the extra precautions due to the coronavirus, things began to come together.
"We really are just happy to have a season, and we have to keep that in mind every time we get the chance to practice," said newly appointed head coach, Ms. Lea Sanford. Sanford has been a driving force in keeping the team bonded and cheery, even despite everything. She even mentioned in mid-summer, "Even if we don't get a season, we will figure out a way to stay close, maybe start a running club or something. We won't just abandon things altogether."
And finally, after CHSAA finally approved the decision to allow runners to compete, the team came out swinging. They had practiced since late May, and so jumping right in to hard workouts and long runs around Greeley was seamless. 
After about one week training as a whole team, an annual sort of judgement day came: the time trial. Every year, the team holds an inter-team race to determine who will run varsity and JV at the first meet, and the day often arrives with heavy tension in the air. With new assistant coach Mr. Colin Shaha on the lead bike, the team set out, and after only 20 minutes, the roster was made.
Then, in spectacular Spartan fashion, the boys varsity team put three boys in the top 10 at the Construction Classic 2-Miler,  pulling the Spartans to a win, just over one week after official practice had begun. 
It was all finally worth it for these hard-working runners, and many of them are hopeful that the season will continue on this upward trend. In the midst of all the craziness, running has brought this team together in a spirit of hard work and gratefulness. 
About the Writer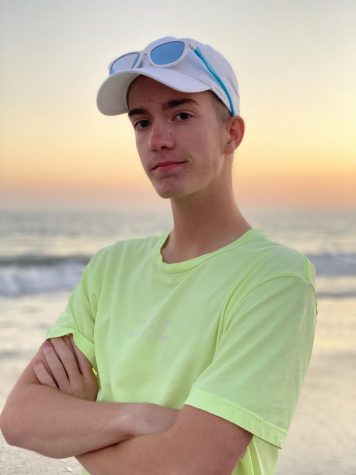 Zachary Headley, Staff Writer
Zachary Headley is a senior at GWHS and is looking forward to sharing stories through newspaper. He has lived in Greeley his whole life, is an avid photographer,...