Tennis team finds early success despite significant changes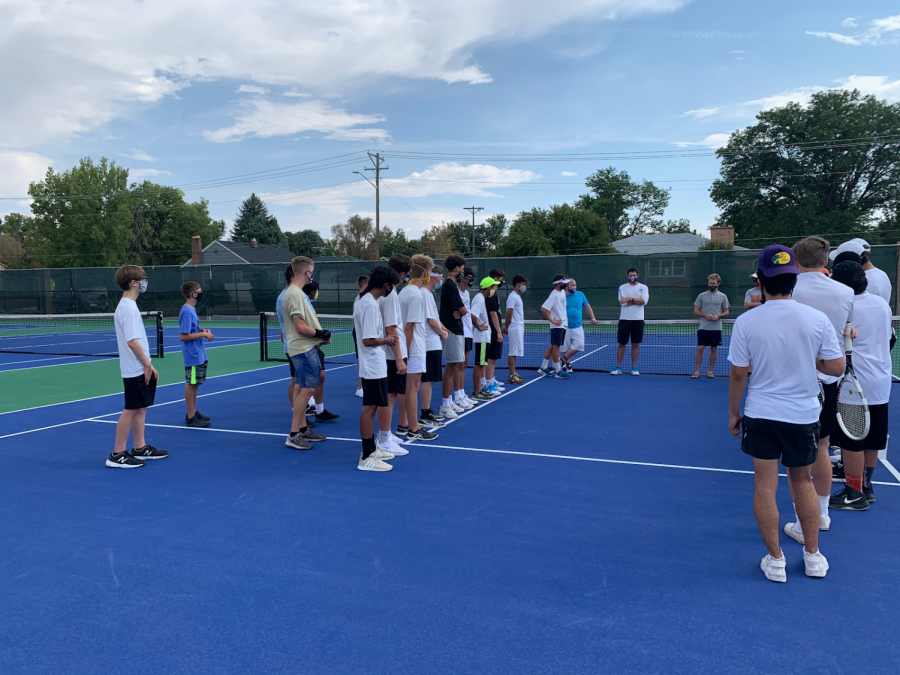 Despite being required to follow the COVID-19 outbreak regulations, the Greeley West boys' tennis team has remained firm in their optimism and determination as they aim high for a successful season. 
Spartan tennis has seen several significant changes this school year, mostly resulting from safety precautions. Players must answer a questionnaire and have their temperatures taken before every practice. Coaches are required to wear masks at all times, as well as follow a plethora of regulations. Not to mention that the team is now practicing at Centennial Park due to construction. 
Furthermore, the 2020 lineup has changed significantly. Spartans are now playing at a 4A level rather than 5A, meaning new teams are on the roster when it comes to the conference tournament. Furthermore, the season has been shortened significantly due to the coronavirus outbreak. 
Senior Blaine Cullen, who has played tennis for his entire high school career, said, "I understand the regulations are put in place to make sure tennis is a safe environment for everyone. If it'll prevent the spread of the virus I'll follow the rules put in place."
On the new regulations, head coach Mr. Ryan Pace said, "To be honest, it is totally worth it to do it all just to get back out here and be with [the players]." 
There is undoubtedly an eager attitude out on the courts, proving no matter what Spartan tennis looks like, the team will always find a way to stay motivated. Pace said, "The biggest [motivator] is just watching people improve… and just watching them know they're improving."
When speaking about the team, Cullen said, "We all work well together and have built strong bonds during the few years we've known each other." 
Boys tennis has a 3-2 record after losing to Valor Christian on Wednesday, 6-1. They have two more conference matches this week on Thursday, and Saturday against Skyline and Rocky Mountain High Schools, respectively. 
About the Writer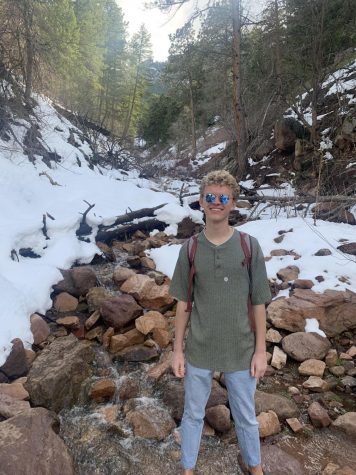 Brendan McCune, Staff Writer
Brendan McCune is a senior IB student at West. He believes the press and the freedom to utilize it is something truly incredible. McCune plants to major...