Students adjust to quarter schedule system, cohorting
Beginning the new school year, Greeley West High School moved from a semester grading period to quarters. This change was a safety precaution implemented to avoid the number of passing periods where students had to be in contact with each other.
There was an added benefit of having a quarter system with students now having the ability to have eight periods with four periods each quarter. However, due to the modification, students' schedules were affected.
Pupils are now no longer able to be a teacher's assistant in school. One student affected directly by this adjustment is senior Emily Yamada. "I got personal fitness added to my schedule in place of being a TA, but since I am involved with track, having another gym class was not necessary to my credits," Yamada said.  "But a positive is that Unified PE comes and joins us, and I enjoy helping and being with those students."
While some schedules have minor changes, others have a more significant change. AVID junior Whitley Mireles experienced this first hand. "A class I didn't get was Spanish even though I need it for AVID," Mireles said.
A big worry for students with schedules even before COVID-19 affected school was credits and their transcript. "This affects my transcript in a way I don't like, because I know junior year is very important and without a world language that year, this looks lazy on my transcript which is not my favorite thing," Mireles said.
Counselors made their best efforts to create schedules students were happy with. "However, cohorting restrictions resulted in some students missing out on classes they selected," Ms. Kelly Stephens, the senior counselor said.
"Students who are concerned about not being in a class they registered for should email their counselor about adding it to their quarter two schedule," Stephens added.
Even though students had some difficulties dealing with their schedule changes, they were glad to be back in person for some days. "Yes, I did not get the schedule I wanted, but I really appreciate the counselors and administrators putting in all the effort they did for us to be able to go back to school," Yamada stated.
About the Writer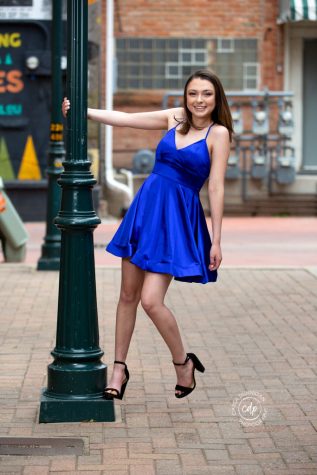 Nizhoni Ortiz, Staff Writer
Nizhoni Ortiz is an AVID senior at Greeley West. She enjoys being involved in school with clubs and sports such as being the drum major for the Pride of...