Constructions trades classes overcome 'hands off' policies during COVID protocols
The construction trades pathway at Greeley West has seen a rise in interest in recent years, offering many levels of carpentry classes and even concurrent enrollment opportunities. Building and creating often involves significant hands-on work. There is a considerable amount of sharing of tools in a school with 1600 students and one woodshop. 
Since the Coronavirus began, the new normal has become a very hands-off approach (quite literally). Because of fears regarding the virus's lifespan on concrete surfaces, typical school practices like passing out papers and sharing supplies have been severely restricted. So, this begs the question: how can a class based on sharing tools and using your hands be successful when restricted this way? As it turns out, construction trades teacher Mr. Jordan Karlberg has found a unique solution. 
"Thanks to the cohorts I have fewer students in the shop which allows me to offer more support to students while they are on campus. I am running a flipped classroom… so students are expected to do notes, quizzes and tests during their class at home. This allows for more shop time to better prepare students and fine tune those hands-on skills needed for a career in construction," Karlberg said.  
Because of this approach and the Wednesday full-online days, Karlberg can sanitize all of his equipment and give each student the chance to continue using it. He understands that hands-on skills are as integral as the mental work in a career like construction. So he's happy to give them some time with the machinery, even if it's not nearly as much as previous years. 
Amid all of this, Karlberg says he's still hopeful for the program's future, mostly thanks to the new PTECH opportunities. 
"Most of my 83 freshmen have chosen to sign up for concurrent enrollment/PTECH pathway so the 'homework' is pretty intense but they all are working very hard and doing a great job," Karlberg said.
These pathways show promise for many similar classes, like hands-on art. This keeps teachers like Karlberg confident that their programs are still desirable, even if their "normal" operation style has to change.
About the Writer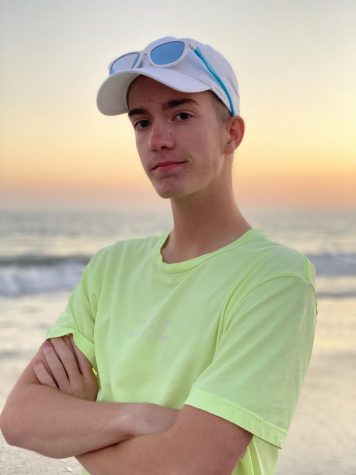 Zachary Headley, Staff Writer
Zachary Headley is a senior at GWHS and is looking forward to sharing stories through newspaper. He has lived in Greeley his whole life, is an avid photographer,...