First West cohort quarantined
This evening, Greeley West reported its first positive/presumed positive case of COVID-19.  The case is a student and is the first since the school reopened in August.  Greeley West was the last of the major District 6 high schools to be impacted by the coronavirus.
According to an email sent out by Mr. Jeff Cranson to students and parents, 33 students and five adults have been traced tohave potential exposure with the individual. This will mean the affected persons will be asked to quarantine for 14 days and report any symptoms to their health providers. The students and adults who have not been in contact with this individual will resume classes as usual.
The school is working with health officials, including the Weld County Department of Public Health, and asks all students and parents to be on a lookout for these major and minor symptoms:
Sore throat
Runny nose or congestion
Muscle or body aches
Headache
Fatigue
Nausea or vomiting
Diarrhea
Feeling feverish or having chills or a temperature of 100 degrees or greater
New or unexplained persistent cough
Shortness of breath or difficulty breathing
Loss of taste or smell
In an email sent by Cranson, he said, "Please continue to work with your students on the protocols that will limit the risk of exposure. Encourage physical distancing and mask-wearing when in public. Stay home if any symptoms of the virus are present. Continue to let the office at your school know if your student or anyone they have been in contact with tests positive for COVID-19. And if they have been in contact with someone who has symptoms or has tested positive, please keep your student home. We appreciate your continued cooperation as we move forward to safely serve our students. If you have any questions, please do not hesitate to reach out to us."
About the Writer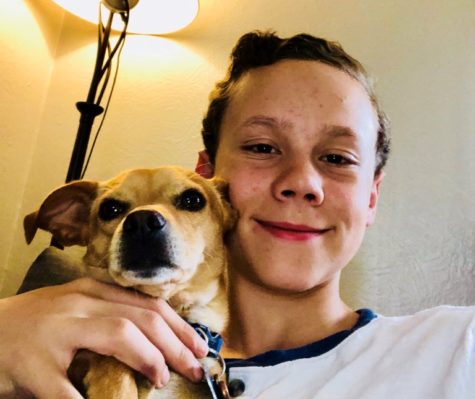 Nathaniel Rudolph, Managing Editor
Nathaniel Rudolph is a junior at Greeley West High School. He plays the tenor saxophone in the marching band and swims with the defending 5A State Champions...