West students talk social media connections, distractions
Social media is an epidemic among all generations but specifically the younger ones. Everyone has some relation to tech; for many, it is a simple cell phone. The question is: how much do we know about the industry behind our devices? 
 Shockingly, the majority of Americans connect through the internet. Although there are significant benefits, what is the downside? Is there a threat to security due to the shared addiction to social media and the internet among Americans, and even students right here at West?
Kamyla Rizo, a junior, commented, "Social media has affected my life in a very toxic way. Social media is very addicting and it's a very big distraction."
Rizo, who seems to have a mixed opinion on social media, finds that she needs to delete her apps every once and a while to take some time to breathe. She said, "So many things can happen on social media that you don't anticipate but you really can't do much about it. Of course there are options like reporting things when you see something that bothers you but sometimes it doesn't go away." 
On the other hand, McKenna Webb, a sophomore at West, has a positive outlook on social media. She said, "I get to connect with my friends when we aren't together. Of course there is still negatives like online bullies , but I feel like it's been positive overall."
Webb added, "I think social media is a good thing but I think there's too many young kids who are on social media when they really shouldn't. Right now social media isn't the greatest thing for younger kids because it's not a very safe place if you don't know what you're doing." 
With the recent news concerning Tik Tok and national security, many people are looking at their devices differently. Security has been a big issue in the tech world. Both Rizo and Webb agree that there is a lack of protection within the social media world. Everything from an account being hacked to national security threats is considered and looked at differently. 
Issues like online bullying, leaked information, and just being a distraction in many teens' lives are new with the increased use of the internet and social media. West students seem to agree that it is important to prioritize other things such as spending time with family and friends, doing homework, and doing activities that are not on your device.
About the Writer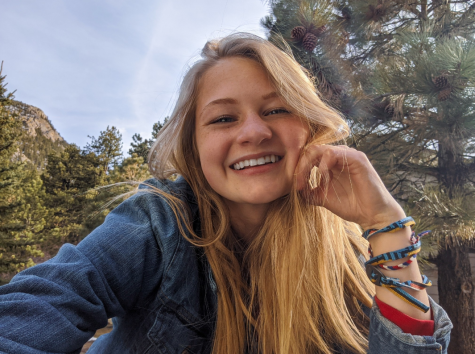 Landry Young, Staff Writer
Landry Young, is a junior at Greeley West. She plays for the tennis team in the spring and is a member of the marching band. Landry is also involved in...