New social studies teachers integrate technology into lessons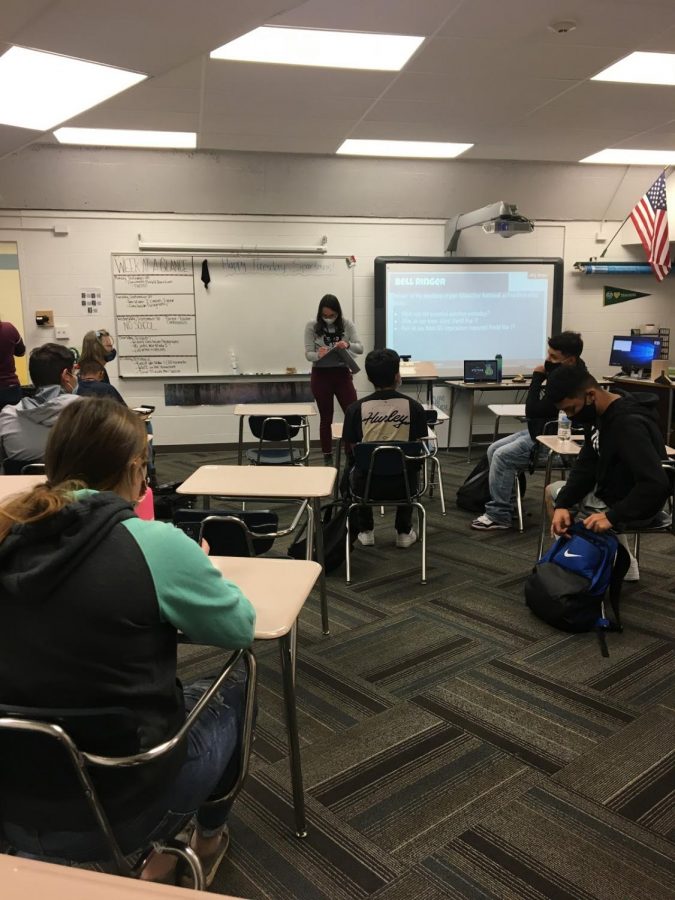 Khu Hser, Staff Writer
October 1, 2020
Two of the new social studies teachers at Greeley West, Bridget Koehler, and Lauren Rodgers, have been adapting to the hybrid model with a positive outlook for their students in person and online.
 "I am young and have been around technology most of my life. I am probably in a unique position where technology is fairly intuitive for me," said Rodgers. 
This technology-rich time allows the teachers to maximize their use of technology to reach out to their students through the digital world. Websites and programs just for education have opened doors to a new way of learning in this pandemic. Rodgers has been experimenting with different methods to keep the students engaged, with websites like Peardeck that allow students to have discussions online. 
Socializing with the students and teachers is an essential part of the day that COVID has not made easy. "Even though I am a proponent of technology in the classroom, I do think we are seeing that technology still does not replace the human interaction that is so important in educations" said Koehler.
Having half the students gone at any given moment has forced teachers new and old alike to find new ways to adapt. With the expectation of a new teacher and a veteran teacher, everyone is in the same COVID boat trying to keep their class and students afloat. Rodgers and Koehler answered the questions on email, which took away many important factors: Body language, tone of voice, use of language. 
So what are things to look forward to this school year? Koehler looks forward to building positive relationships with the teacher and students here this school year. Rodgers looks forward to getting to know "the Greeley West community and getting more involved within the school."
Although COVID-19 has robbed us of human contact, these two look forward to making a connection with their fellow teachers and students as a way to fill in for that lost social interaction lost during quarantine.