Fall baseball team looks to conclude season as champs
Even while most sports are shut down because of COVID restrictions, the Greeley West baseball team has found a way to get an opportunity to play through their club affiliation.  Not only have they gotten the chance to play, they have excelled – finishing the regular fall season with a 13-1 record.
The Spartans end the season with a one-day  tournament tomorrow in Longmont and Loveland.
The Spartans, who are using the name "Spartans United" enter the tournament a the number one seed and have all the confidence going into Saturday. Senior outfielder Evan Lira likes the Spartans' chances.
"Our team could take the entire tournament as long as we're focused the entire day and not just bits and pieces of certain games," Lira said.  "As long as we all play together and are focused, I think we'll win it all." 
Many players felt great about the season and were happy with the results.  "I think competitively this league wasn't necessarily the best for our team but in terms of changing our losing mentality into a winners, I think it helped a lot," Lira said.  "It has really raised our confidence, and I think you'll see that carry over to the field next spring."
Getting to play on the field was the case for Greeley West and many other sports  at the end of last year.  West baseball coach Ryan Jones was able to give his players an opportunity to play what they missed in the spring season.  Spartans United is a combination team between Greeley West and Dayspring players.  Jones doesn't coach the team in the fall, but the Spartans are represented by their JV coach Gilbert Salazar.
Many players didn't know what to expect from this team since they were going to be coached by someone new and having to combine with another school. Players didn't let these factors get into their head and still had a good winning mentality.  "I wasn't really expecting anything from us," senior Gio Munoz said. "The group of talent we have on the team is special and there's all sorts of talent."
About the Writer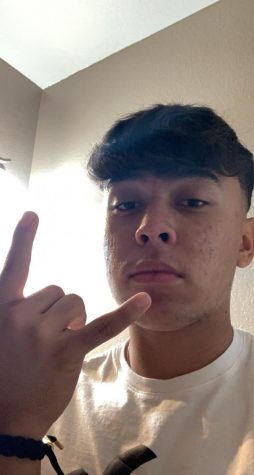 Edgar Urquidi, Staff Writer
Edgar is a junior at Greeley West High School. He pitches and plays outfield for the West baseball team. He is also an AVID student. In his free time,...