Greeley West club baseball team wins championship
The Greeley West Club Fall baseball team, Spartans United, won its league championship on Saturday October 31. The Spartans finished the season with a 16-1 record, with 3 victories coming on Saturday afternoon. 
In game one against Berthoud, the Spartans were led to a 11-1 victory by senior pitcher Gio Munoz. Munoz went five innings, allowing one hit and striking out ten. "I was confident getting the start. I came in with a 'bulldog mentality', and was focused on dominating on the mound early. The blowout set the tone for the rest of the tournament. No matter who we played, we were set and ready to go," said Munoz.
Junior Rodney Villegas led the Spartans in their game two victory against Poudre, going four innings while holding Poudre's dominant offense to four runs. The Spartans offense supported Villegas by putting up six runs. "My main goal was to help the team out in anyway possible. We were really determined to win the whole thing, and we knew we were capable of it. All of us had that mindset, and we refused to give up," Villegas stated.
The championship game was an all around win for the Spartans, with the game being a combined effort from three  different pitchers. Early run support from the Spartan offense led the Spartans to a 4-1 victory over Longmont. Junior catcher and team leader Odden Garcia was proud of how well the team worked together. "I was a little nervous, but I trusted our defense and our pitching. We played well as a team and we played hard. We had good chemistry all season and we all had the same goal of winning the championship," said Garcia. 
The surge from the Spartans this fall has boosted their confidence, and they hope to carry their recent success into this upcoming season.
About the Writer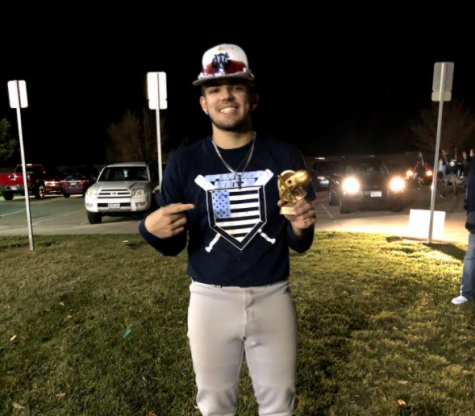 Hunter Redfern, Staff Writer
Hunter is a junior at Greeley West. He plays baseball for the school, and is a big fan of sports. He enjoys working, watching sports, and spending time...