Both staff, students to blame for low college persistent rates
Has anyone ever noticed that a majority of Greeley West High School graduates do not end up finishing college? Do you think it is because the students are not properly prepared for college in high school? 
It is both the staff and students that are at fault. As a student here at West I have noticed that the graduates from Greeley West do not end up finishing college because it gets "too hard". West students are not alone in this regard.  The amount of students that actually graduate from open admission colleges drop as low as 61% according to recent surveys.  
As a student, since my freshman year, I have had the pleasure of knowing what I want to do with my life. So I have taken it upon myself to take courses that will help me succeed in college. But along this long four years of high school, I have not received much help from any of my counselors or teachers. Not a lot of students have the same pleasure of knowing what they want to be when they are older. Teachers always tell us that we are supposed to go to college but never tell us what that truly means. All teachers should see themselves as AVID teachers.  They should be prepared and taught to teach their students about college and help them along the way.
It is not just the fault of the teachers and staff at the school though. I know from personal experience that students do not know or take all measures needed to succeed. We at West have a specific time for homeroom that is supposed to be for teachers to tell us important things and give the student time to prepare for things. But a lot of students take this time for granted. We joke around and blow past the things that are said and given to us in that class. Juniors and seniors take this time for hanging out with their friends. In years past, a lot of these students have even ditched class (which is not an option this year). 
The college dropout rates for undergraduates are now at 40%. Teachers and students are failing themselves when it comes to life after college and it needs to be fixed.  Now is the perfect time to start.
About the Writer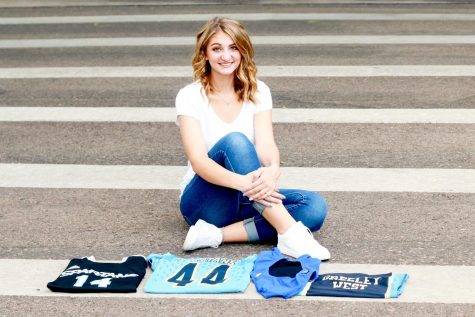 Jacey Piacenza, Staff Writer
Jacey is a senior at Greeley West. She loves sports and is involved in football, soccer, diving, and track making her the only four sport athlete at the...