IB students wonder how they will be tested in Spring
It's safe to say that virtual learning has become a worldwide thing. Many students have gotten used to taking tests and quizzes at home since they can't do it in person. International  Baccalaureate students are worried their IB exam may differ.
Throughout the years, IB would have their senior students take sit-down exams. Junior students would take internal assessments in class with their teachers.
There are many debates on whether or not these tests will be in person or remote, Azalee Welch is a junior here at Greeley West High School and she believes that these tests  should be full on remote. "Personally, I want to be remote because the most important thing to me is being safe and keeping others' lives out of  risk." Welch said.
IB Coordinator Ms. Marie Beach would much rather be in person, but said it is hard to tell what will happen. "I hope we get to be in person, but honestly it is hard to know what will be safe,"  Beach said
Senior Jasmine Villarreal feels that she'd rather be in person for the exam.  "I've felt a lack of motivation being at home. There's a lack of drive that being in person would provide," Villareal said.
If the IB exams were taken online, many complications could come with it such as bad connection and distractions. Villareal pointed to her recent foreign language oral exams as proof that online tests will be tough.   "I recently had my foreign language oral, as many of my peers have had, and completing it from home presents challenges. Wifi issues, maybe the background noise some students had to endure as not everyone has a quiet home life, as well as feeling like you're not really taking an exam," Villareal stated
About the Writer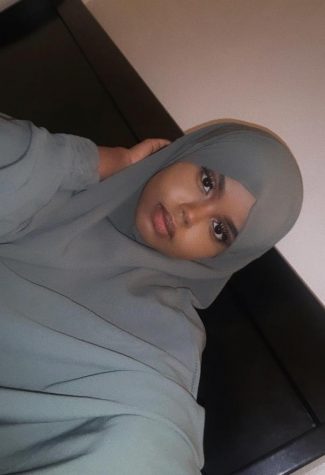 Maryan Hassan, Staff Writer
Maryan is an IB student at Greeley West. She enjoys learning new things and the outdoors. She seems very quiet at first but once you get to know her she...